Some worlds In our Solar system WITH PRESUMED UNDERGROUND OCEANS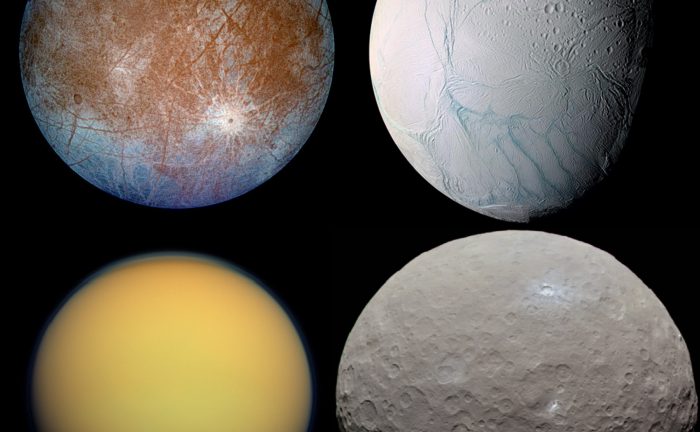 A montage of some of the "ocean worlds" in our Solar System. From top to bottom,
 left to right, these include Europa, Enceladus, TItan and Ceres.
 Credit: NASA/JPL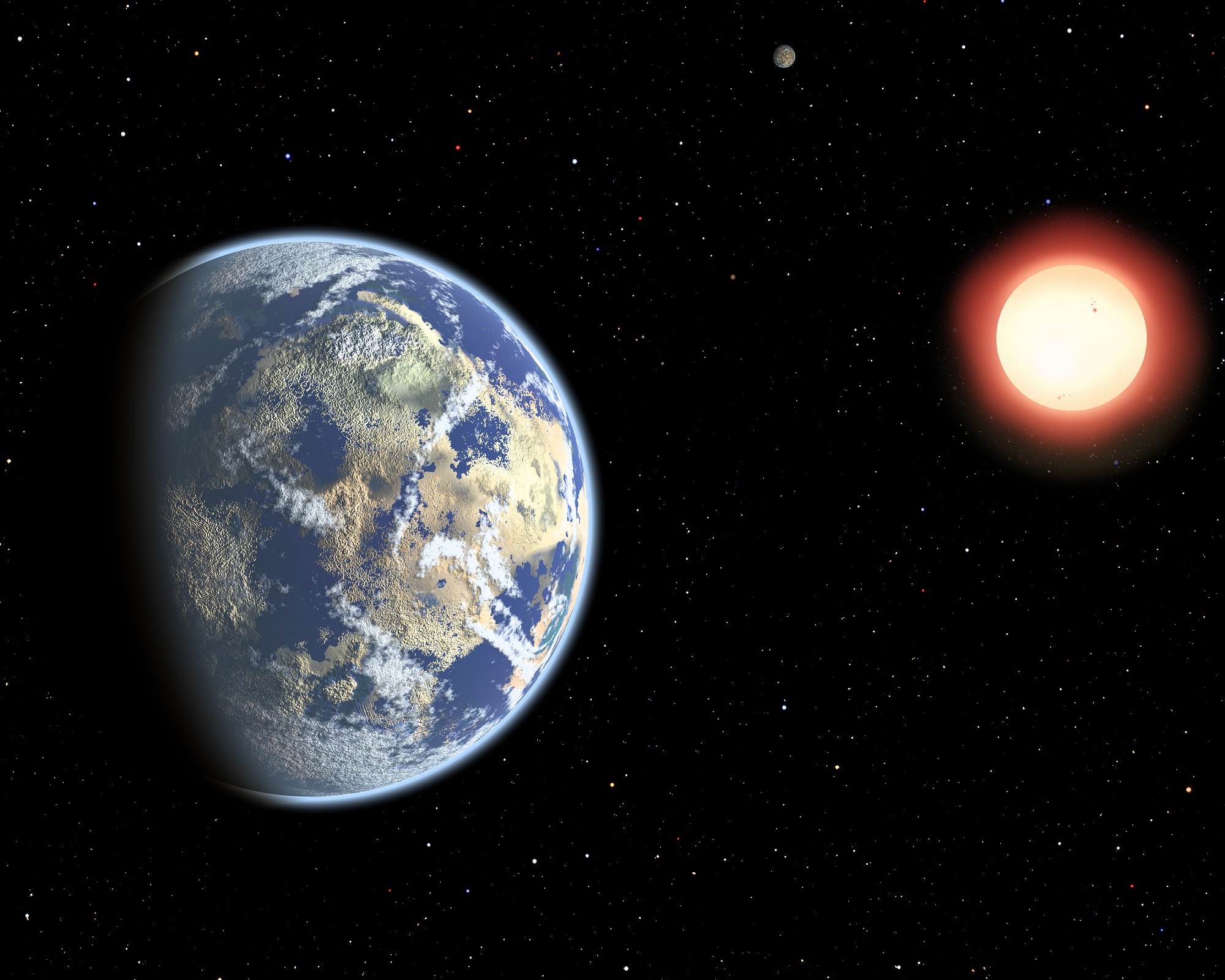 Artist's depiction of a watery exoplanet orbiting a distant red dwarf star.
 Credit: CfA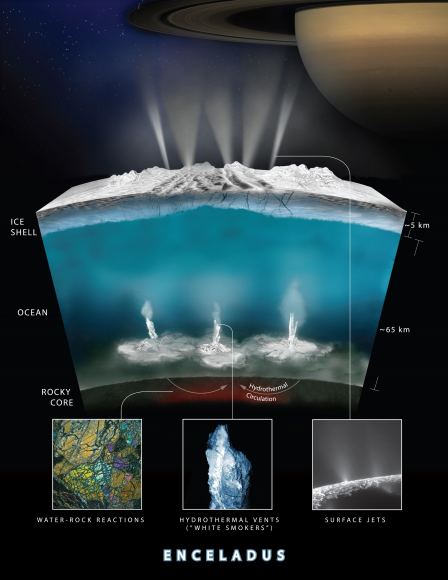 Artist rendering showing an interior cross-section of the crust of Enceladus,
 which shows how hydrothermal activity may be causing the plumes of water at the moon's surface. 
 Credits: NASA-GSFC/SVS, NASA/JPL-Caltech/Southwest Research Institute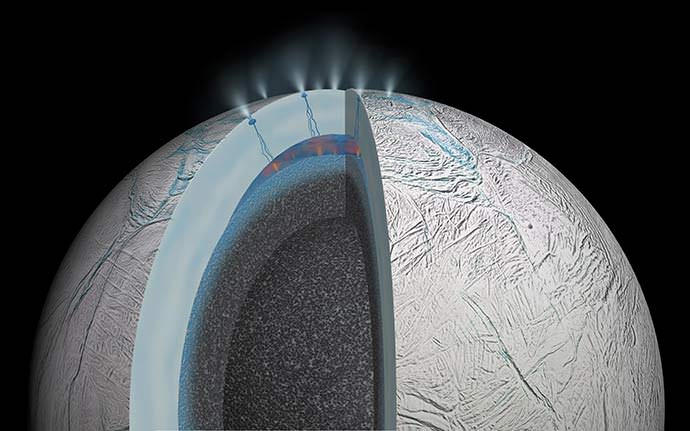 Artist's rendering of possible hydrothermal activity that may be taking place 
on and under the seafloor of Enceladus.
 Credit: NASA/JPL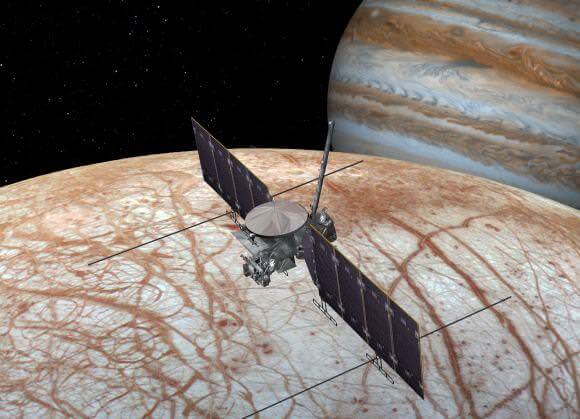 Artist's concept of a Europa Clipper mission. 
Credit: NASA/JPL

Click here to return to top of page
---
Settlement proposals for the solar system
The VONA Space Settlement Proposal

Published on Jun 5, 2014
VONA is a space settlement design that tied for Grand Prize in the 2014 NASA-NSS Space Settlement Design Contest.
 VONA was created by was created by a team of 6 students (grade 10):
 Aditya P. S., Amareen S., Hatinderpal Singh G., Hetarth C., Karan C., and Prajjwal M.;
 under the instruction of Mr. Emmanuel R. (Apeejay School), from Jalandhar, Punjab, India.
Category
Science & Technology
License
Standard YouTube License

The O'neil Space Settlement Proposal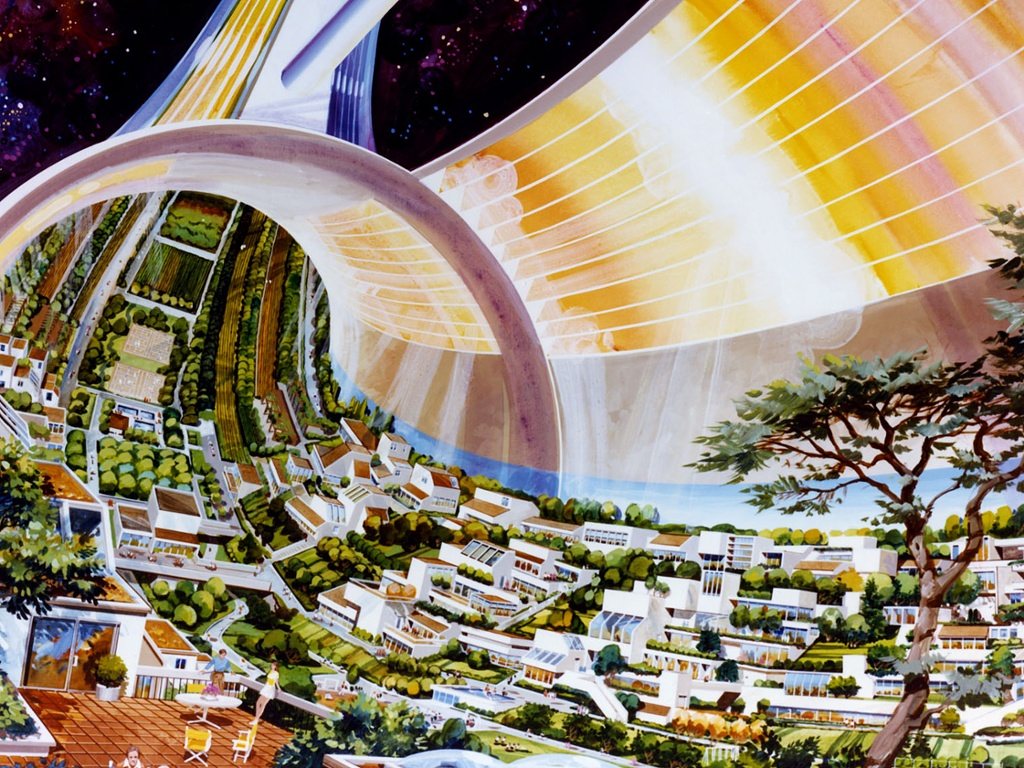 Forget the flying cars and robot maids, we're just a few precious generations away from ditching this hunk 

of space rock called Earth and living among the stars. The dream of off-world living is thanks, in large part,

 to a single Princeton physics professor who not only envisioned a new path for humanity but nearly convinced Congress to

 go along with it. Piers Biznoy explains just how close we came to building orbital habitats in the 1980s in his new book New Space Frontiers.

---
O'Neil cylinder proposals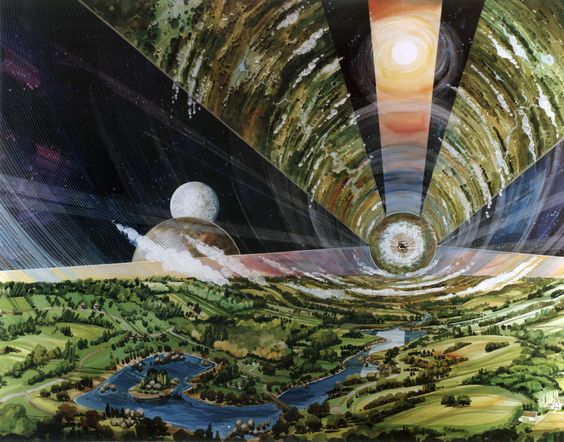 ---
The Space Habitat proposal
Habitat Fly-thru

Uploaded on Aug 15, 2009
Description:
A one-minute/one-revolution fly-through of the Habitat. 

SPACE HABITAT
SPACE HABITAT - 2
3 Types of Space Colonies: NASA Settlements and Space Travel For The Future Of Humanity! New Earths!

Published on May 22, 2014
"A billion years ago there was no life on land. In a phenomenal development, by 400 million years ago, land life was well established. We are at the very beginning of a similar, perhaps even more important, development. 

Today Earth teems with life, but as far as we know, in the vast reaches of space there are only a handful of astronauts, a few plants and animals, and some bacteria and fungi...
mostly on the International Space Station."

NASA has designed at least three Space Colonies for Interstellar travel that are capable of sustaining many generations of humanity for the long periods of time it would take to physically transport humans from one star system to another!

All pictures are from NASA and are public domain except for: 428px-White_House_position_on_ET which is from the Wikimedia Commons.

SUBSCRIBE if you enjoyed! Thanks to all my subscribed Fans! You are keeping FringeBingeTV alive!
Category
Science & Technology
License
Standard YouTube License

ESA PLANNING TO BUILD AN INTERNATIONAL VILLAGE… ON THE MOON! 2 Mar , 2016 by Matt Williams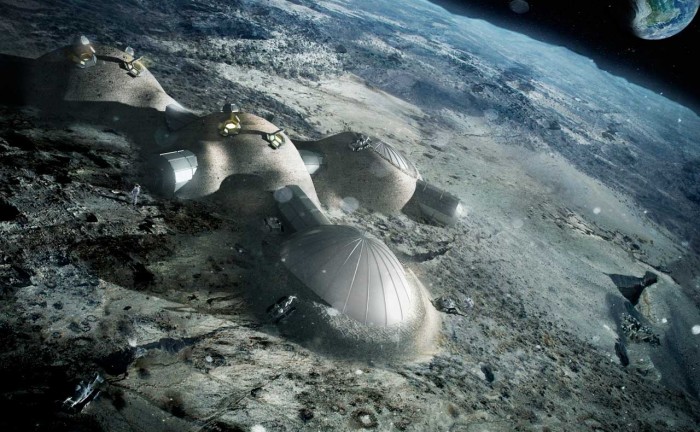 The ESA recently elaborated its plan to create a Moon base by the 2030s. 

Credit: Foster + Partners is part of a consortium set up by the European Space Agency to explore

 the possibilities of 3D printing to construct lunar habitations.

 Credit: ESA/Foster + Partners

NASA picks 6 companies to develop prototype space habitats August 12, 2016 William Harwood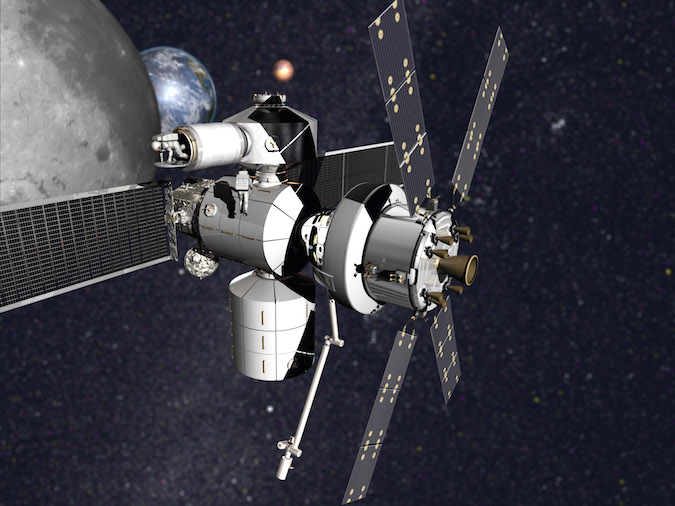 Artist's concept of a Lockheed Martin-built habitation system with the Orion capsule.

Credit: Lockheed Martin
NASA has selected six companies to work on designs for deep space habitat modules that could be used by

astronauts living and working near the moon as technology is developed for eventual flights to Mars, the agency announced Tuesday.(august 9, 2016)

NASA already is developing the Space Launch System heavy-lift booster and the Orion capsule that will carry crews to low-Earth orbit and beyond.

But Orion is far too small to support crews for long stays in so-called cislunar space or multi-year round-trip flights to and from Mars.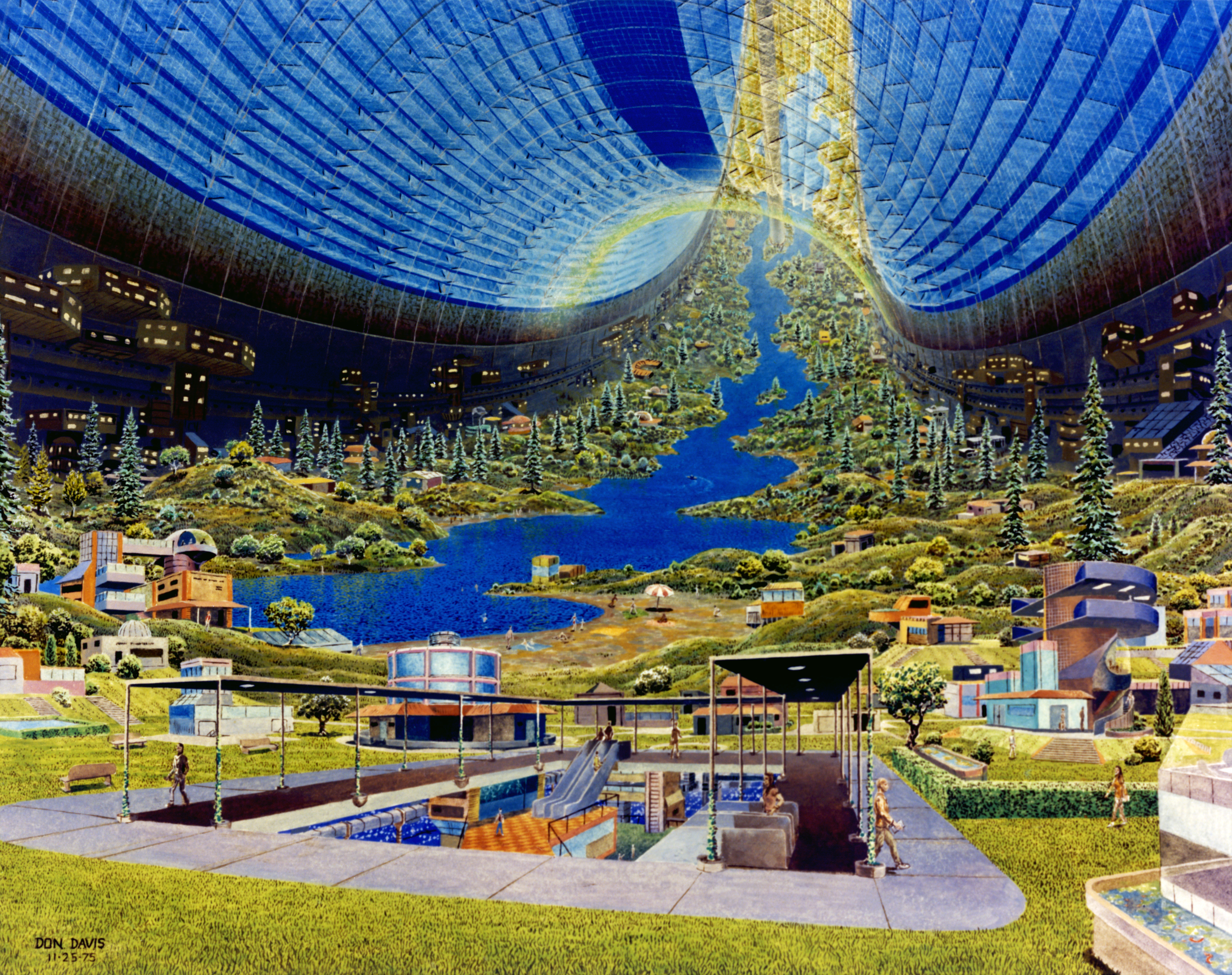 Exterior view of a Stanford torus. Bottom center is the non-rotating primary solar mirror,

 which reflects sunlight onto the angled ring of secondary mirrors around the hub.

 Painting by Donald E. Davis
 By Donald Davis - NASA Ames Research Centerhttp://settlement.arc.nasa.gov/70sArtHiRes/70sArt/art.htmlDescription and public domain image at artist's web sitehttp://www.donaldedavis.com/PARTS/allyours.html, Public Domain, Link

KALPANA ONE TOUR



Kalpana One tour from Bryan Versteeg Studios Inc. on Vimeo.

With a radius of 250m and a depth of 325m, Kalpana One would spin at a rate of 2 revolutions per minute to give the feeling of one earth gravity on the level where everyone will live. This means that people could live long and healthy lives while their bones and muscles would develop as they would on earth. This example layout of the settlement shows all of the luxuries and recreation of a small town.
THE FUTURE OF SPACE COLONIZATION – TERRAFORMING OR SPACE HABITATS?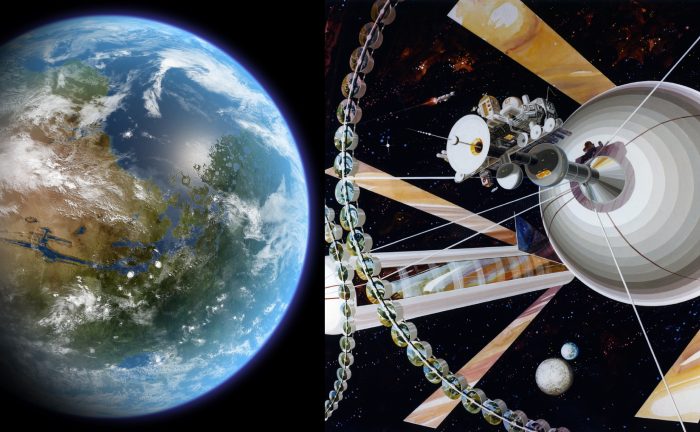 Artist's concept of a terraformed Mars (left) and an O'Neill Cylinder.
 Credit: Ittiz/Wikimedia Commons (left)/Rick Guidice/NASA Ames Research Center (right)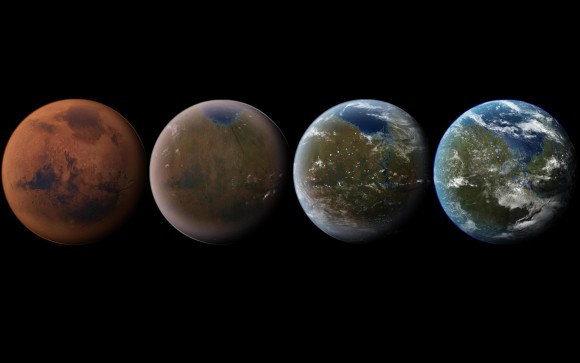 Artist's impression of the terraforming of Mars, from its current state to a livable world. 
Credit: Daein Ballard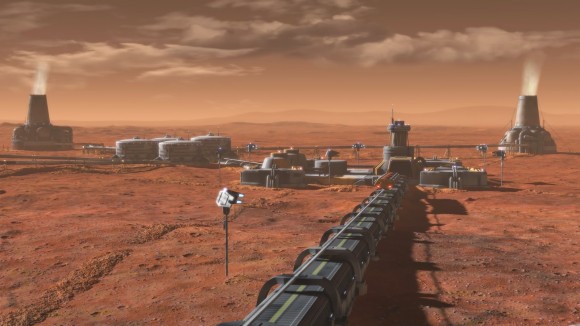 Artist's concept of a possible Mars terraforming plant. Credit: National Geographic Channel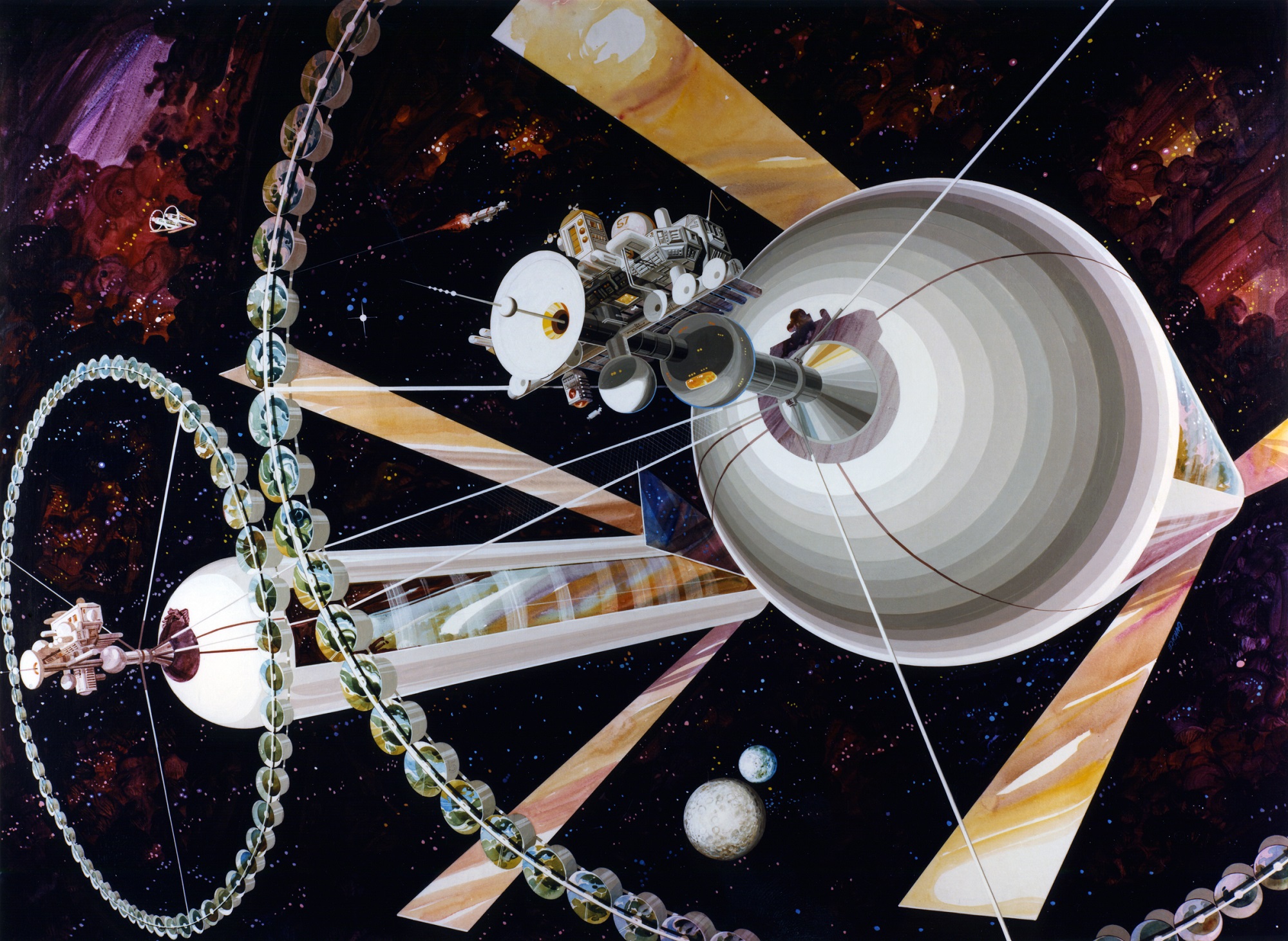 Artist's concept of a possible Space Colony in Solar orbit



Evolution of Space Colony proposals

I WONDER IF IT HAS ROOM SERVICE? HERE'S THE SPACE HOTEL THAT WON
A RECENT (July, 2017)NASA COMPETITION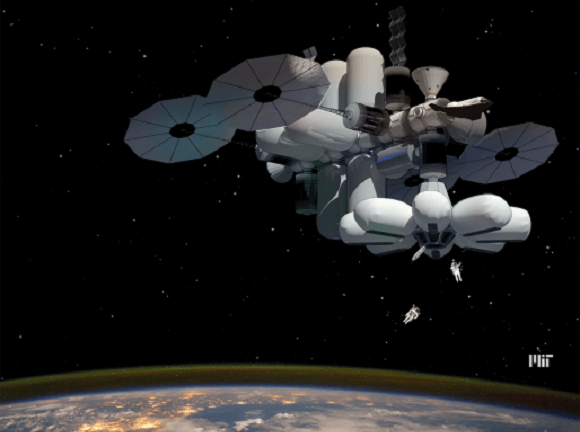 The Managed, Reconfigurable, In-space Nodal Assembly (MARINA), developed by MIT graduate students,
 is designed as a habitable commercially owned module for use in low Earth orbit.
 Credit: MIT/MARINA team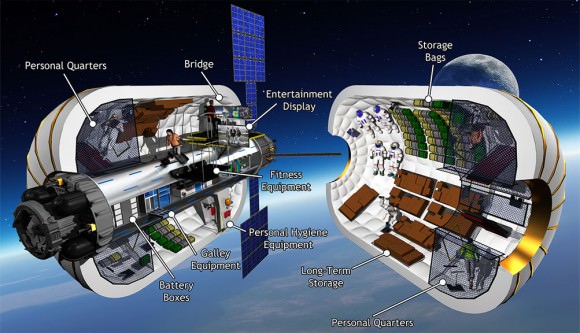 In the future, LEO (Low Earth Orbit) will become home to commercial modules 
(like the Bigelow Aerospace B330 expandable module, shown here),will become a reality. 
 Credit: Bigelow Aerospace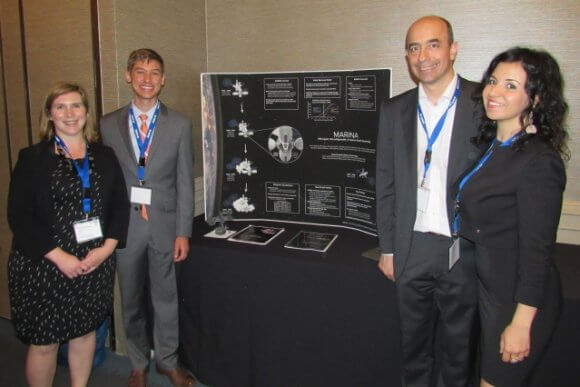 Members of the MIT team (from left to right): Caitlin Mueller (faculty advisor),
 Matthew Moraguez, George Lordos, and Valentina Sumini.
 Credit: MIT/MARINA team

Asgardia: a New space nation
The Asgardia Website
Asgardia: Prposed Space Naion in space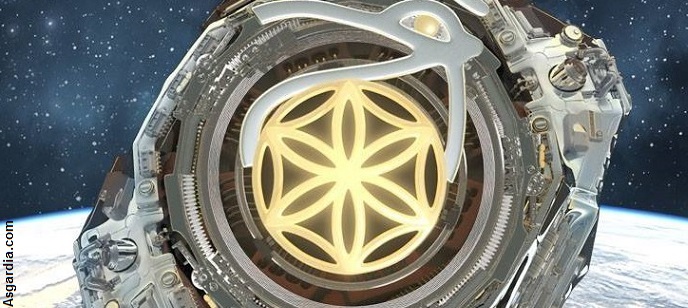 'Space Nation' Endures Tough Start:

A Russian industrialist's proposed 'space nation' 
is dealing with early growing pains that may keep the concept from getting off the ground.
 When Igor Ashurbeyli announced the formation of 'Asgardia' last year, the idea was met with skepticism
 from legal experts and scholars, but also generated tremendous enthusiasm from the general public.
 A whopping 300,000 people from around the world signed up to take part in the effort, 
 however their idyllic feelings appear to be faltering as the 'space nation' begins to take shape. 

THE AURORA STATION WILL BE THE FIRST LUXURY HOTEL IN SPACE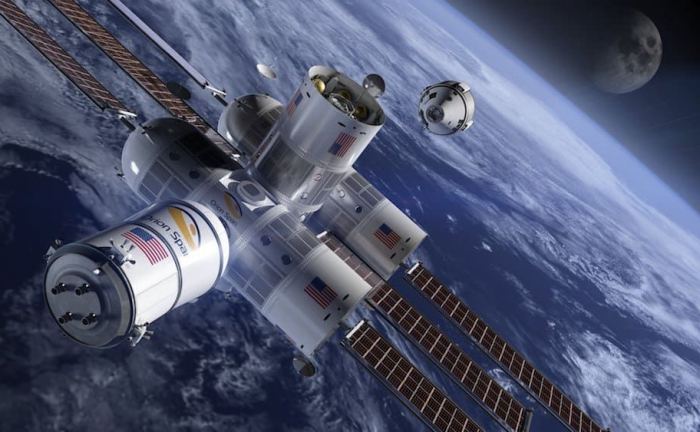 The Aurora Station space hotel will launch in 2021 and host its first guests in 2022. 
It has room for 4 guests and 2 crew.
  Image: credit Orionspan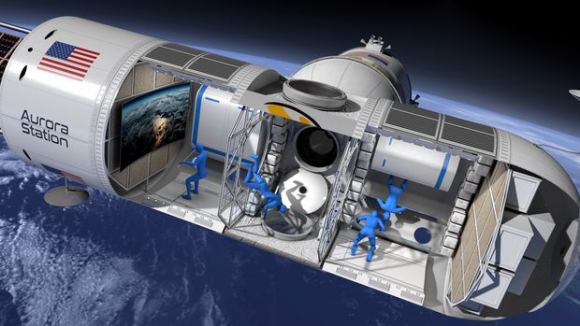 Aurora Station will have 5600 square feet of living space which can be configured as 2 or 4 suites. 
  Image: credit Orionspan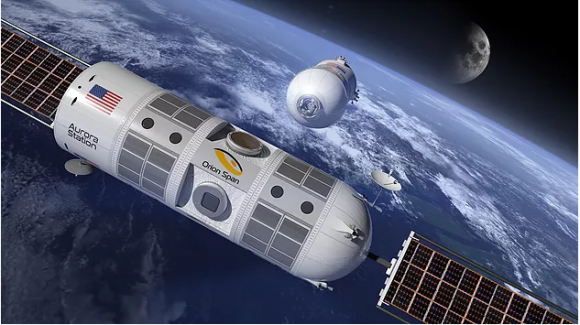 Aurora Station will also host micro-gravity research and in-situ manufacturing. 
  Image: credit Orionspan

---
Click here to return to top of page
---
Future Missions to the solar system
PRE>
READY TO LEAVE LOW EARTH ORBIT? PROTOTYPE CONSTRUCTION BEGINS FOR A DEEP SPACE HABITAT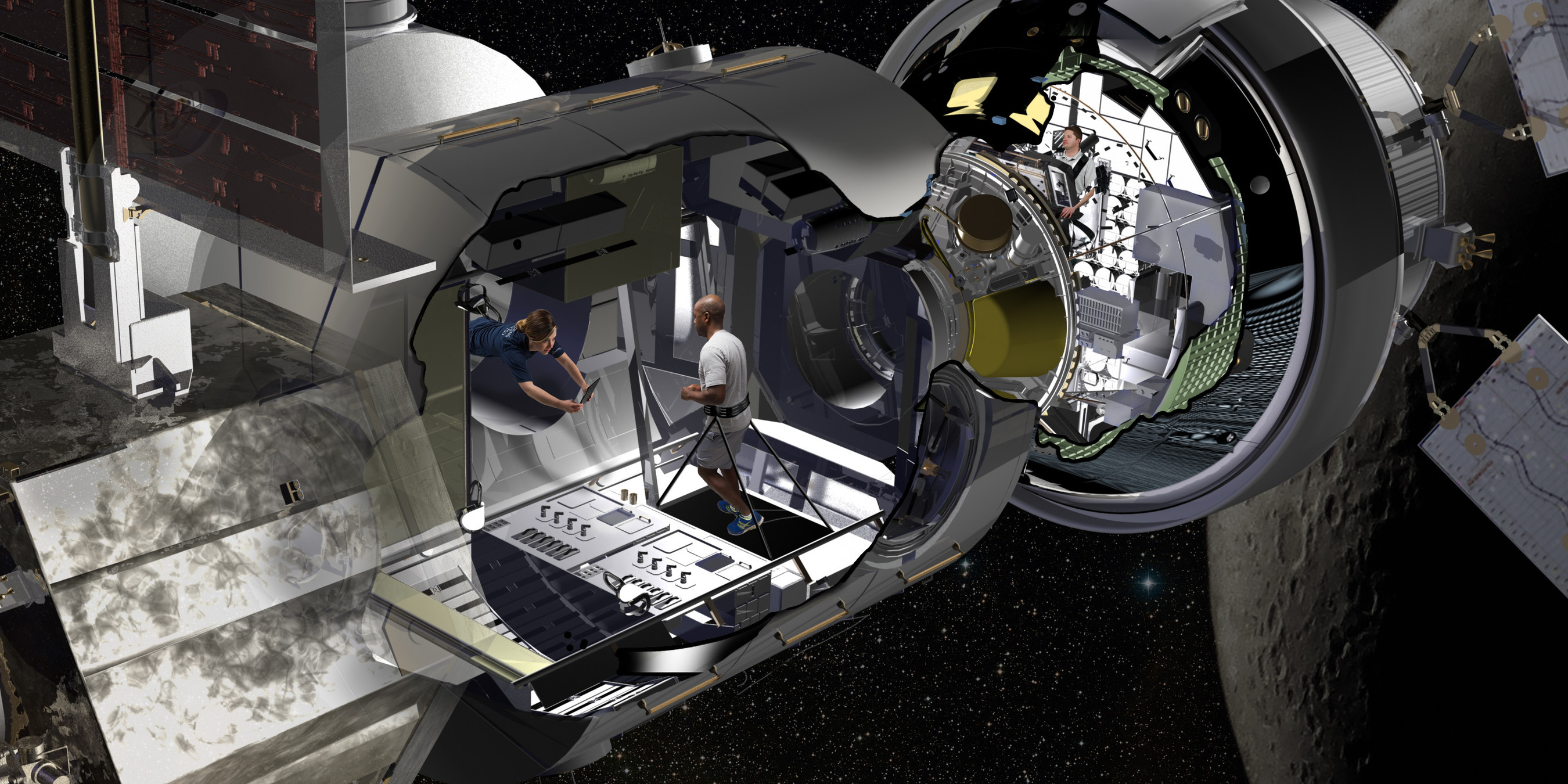 Lockheed Martin artist rendering of the NextSTEP habitat docked with Orion in cislunar orbit 
as part of a concept for the Deep Space Gateway. Orion will serve as the habitat?s command deck
 in early missions, providing critical communications, life support and navigation to guide long-duration missions.
 CREDIT(PRNewsfoto/Lockheed Martin)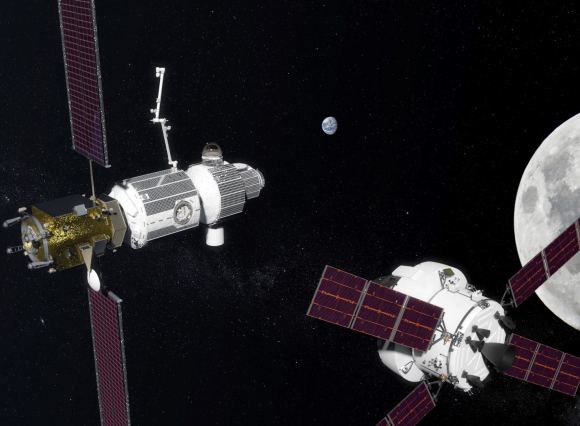 Artist's impression of the Deep Space Gateway, currently under development by Lockheed Martin.
 Credit: NASA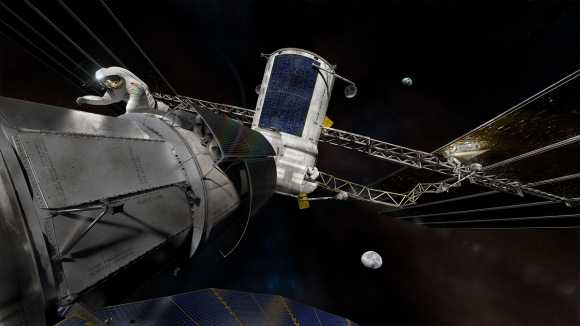 Artist's concept of space habitat operating beyond Earth and the Moon
 Credit: NASA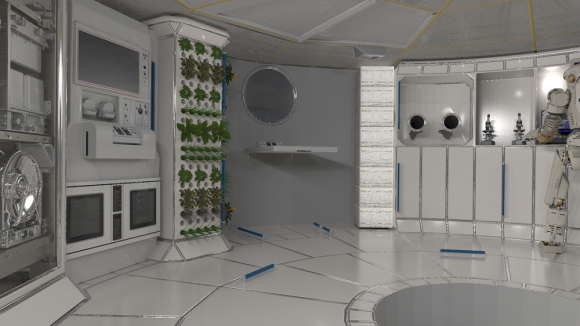 NASA is working on developing a space station in a cis-lunar orbit that will serve as the jumping off point
 to exploring the Solar System; it's known as the Deep Space Gateway.
Support us at: 
 More stories at:
Follow us on Twitter: @universetoday
Like us on Facebook: 
 Google+ -
 Instagram -
 @fcain / Team: Fraser Cain -

Karla Thompson - @karlaii / 
 Chad Weber -
Chloe Cain - Instagram: @chloegwen2001

I don't have to tell you that the vision of human space exploration in the Solar System has kind of stalled. 
Half a century ago, humans set foot on the Moon, and we haven't been back since. Instead, we've thoroughly explored
 every cubic meter of low Earth orbit, going around and around the Earth. In fact, back in 2016, the International Space Station
 celebrated 100,000 orbits around the Earth. 


NASA REIGNITES PROGRAM FOR NUCLEAR THERMAL ROCKETS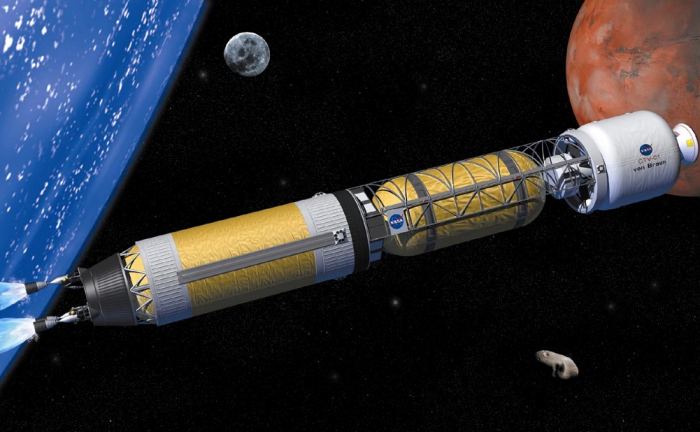 Artist's concept of a bimodal nuclear rocket making the journey to the Moon, Mars,
 and other destinations in the Solar System.
 Credit: NASA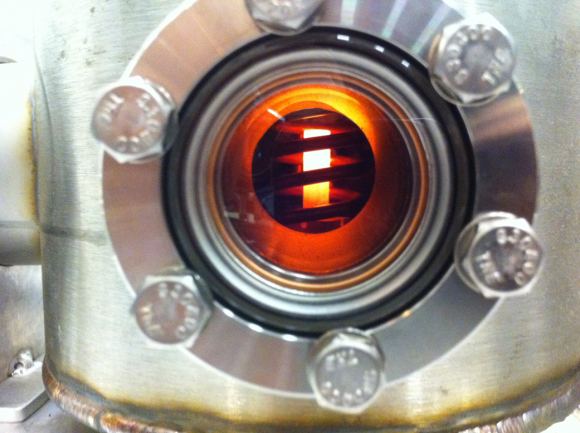 Nuclear reactors (like the one pictured here) are being considered by
 NASA's Marshall Space Flight Center for possible future missions.
 Credit: NASA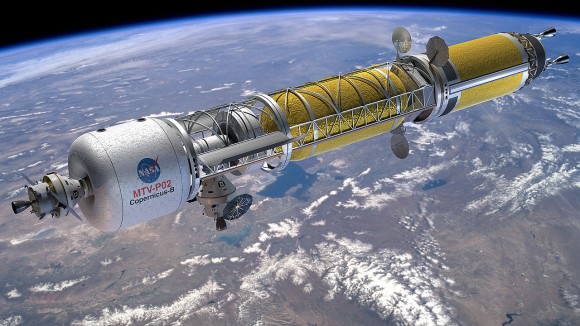 Artist's concept of a Bimodal Nuclear Thermal Rocket in Low Earth Orbit.
 Credit: NASA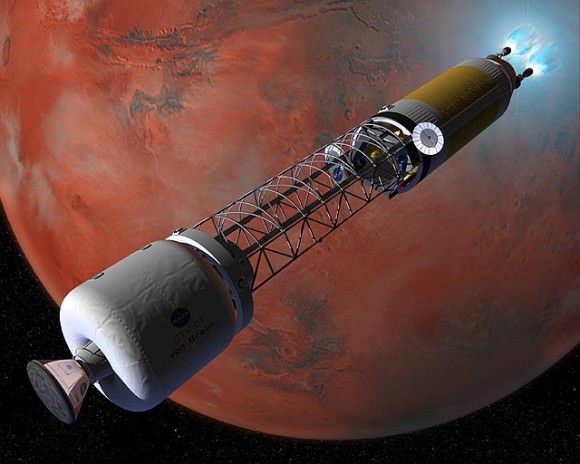 Artist's concept of a bimodal nuclear rocket slowing down to establish orbit around Mars.
 Credit: NASA

---
Click here to return to top of page
---
Alleged asteroid(COMET?? SPACESHIP??) OUMUAMUA
OUMUAMUA ACCELERATED OUT OF THE SOLAR SYSTEM LIKE A COMET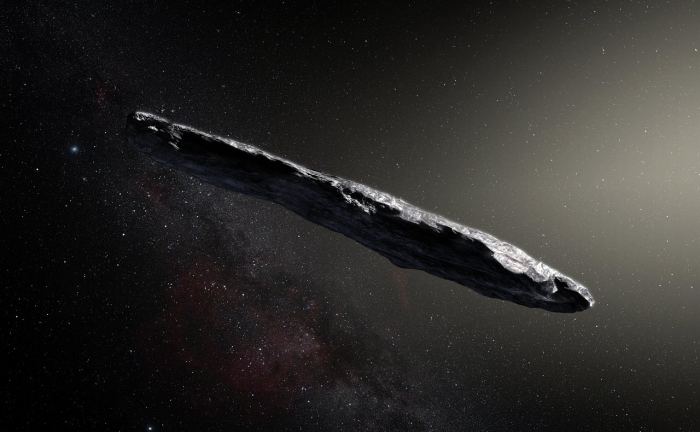 Artist's impression of the first interstellar asteroid/comet, "Oumuamua".
 This unique object was discovered on 19 October 2017 by the Pan-STARRS 1 telescope in Hawaii.
 Credit: ESO/M. Kornmesse


Astronomers have found that 'Oumuamua, the first interstellar object discovered in the Solar System, 
is moving away from the Sun faster than expected. Using data from ESO's Very Large Telescope,
 and from NASA/ESA's Hubble Space Telescope, a team of researchers concluded that
 'Oumuamua is most likely outgassing — suggesting that this enigmatic interstellar nomad is a peculiar comet 
 rather than an asteroid.
More information and download options:

 Subscribe to ESOcast in iTunes!

 Receive future episodes on YouTube by pressing the Subscribe button above or follow us on Vimeo:

 Watch more ESOcast episodes:

Find out how to view and contribute subtitles for the ESOcast in multiple languages, 
or translate this video on YouTube:

Credit:
ESO

Directed by: Mathias Jäger.   
Visual Design and Editing: Martin Kornmesser and Luis Calçada.  
Editing: Martin Kornmesser.   
Web and technical support: Mathias André and Raquel Yumi Shida.  
Written by: Calum Turner and Mathias Jäger.   
Music: Stellardrone.   
Narration: Sara Mendes da Costa.   
Footage and photos: ESO, ESA/Hubble NASA, ESA, Luis Calçada , M. Kornmesser and G. Hüdepohl (atacamaphoto.com).   
Executive producer: Lars Lindberg Christensen.
Caption author (Italian)
Nicola Gaspari
Caption author (French)
Ayoola Boyejo
Caption author (Romanian)
Mihail-Gabriel Barbuta
Category
Science & Technology
License
Creative Commons Attribution license (reuse allowed)



Oumuamua as it appeared using the William Herschel Telescope on the night of October 29.
 Queen's University Belfast/William Herschel Telescope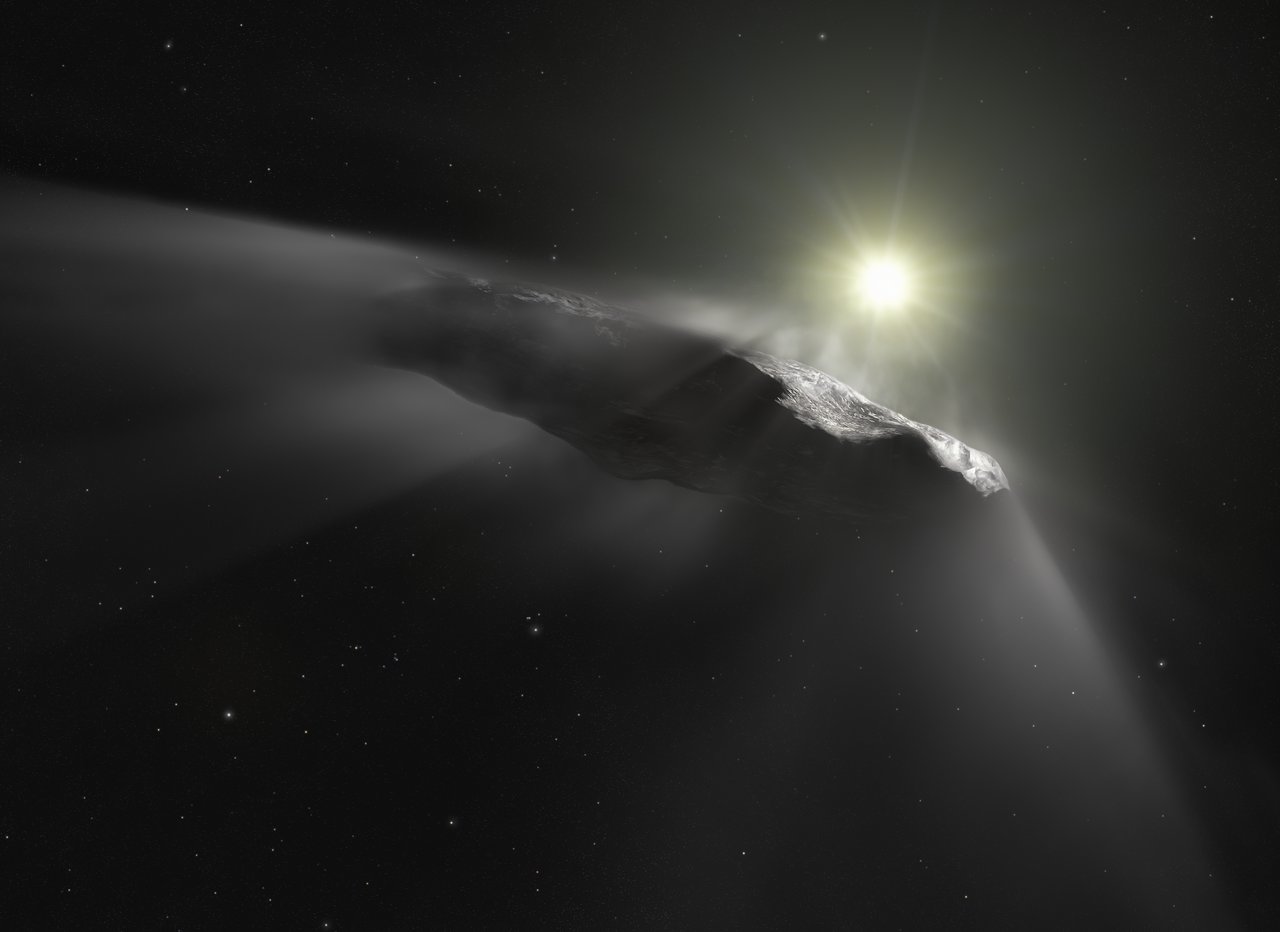 Artist's impression of the interstellar object, 'Oumuamua, experiencing outgassing as it leaves our Solar System. 
Credit: ESA/Hubble, NASA, ESO, M. Kornmesser

---
Click here to return to top of page
---