INTRODUCTION to the SUN
Google's animation for thew August 2017 eclipse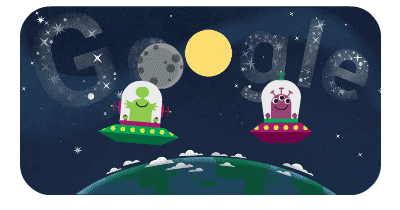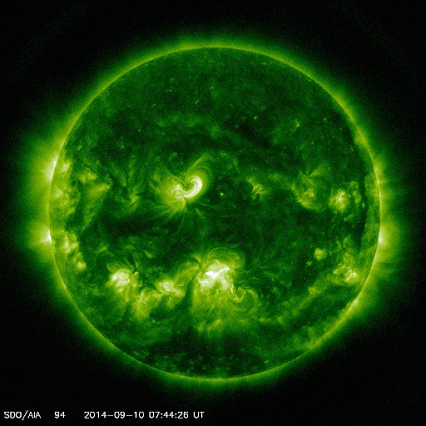 Sun Blasts an X-Class Flare at the Earth

You know the drill, the Sun has blasted a major flare at us (two in fact).

 That means it's time to head out, watch the skies, and hope to see a beautiful aurora display.

 
---
Solar Interior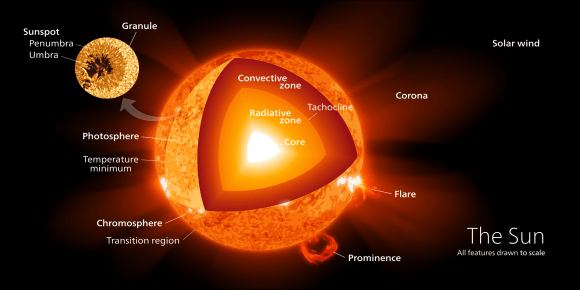 The interior structure of the Sun. Credit: Wikipedia Commons/kelvinsong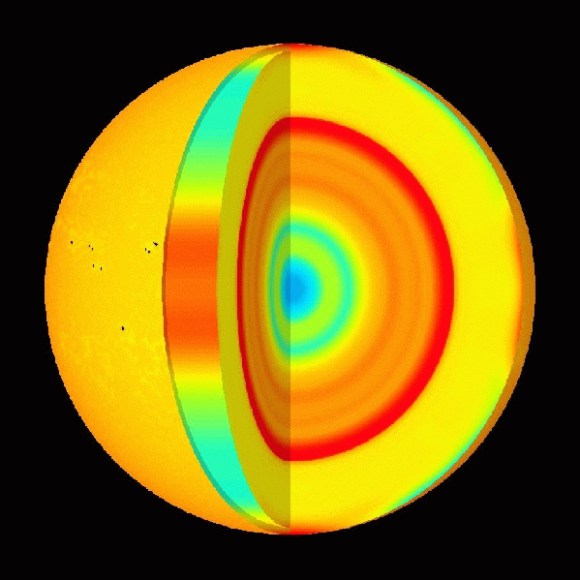 Peering into the solar interior.
 
---
Solar Flare March, 2015 toward the earth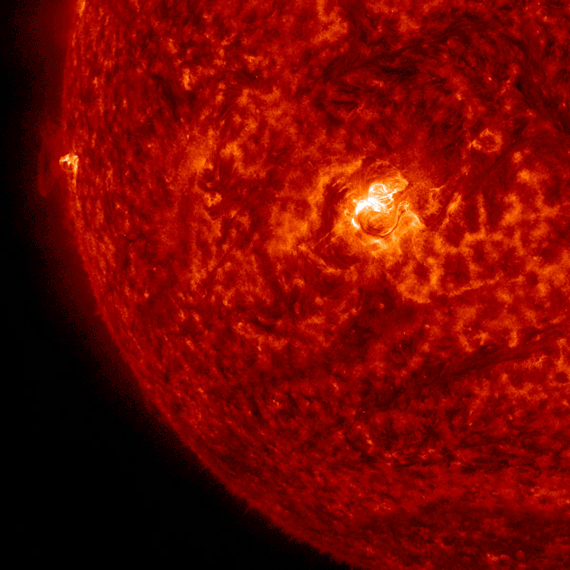 The sun emitting the solar flare, seen in 304 angstrom light.

The flare was directed toward Earth, Space.com reported, and that meant it caused a bit of trouble for earthlings.

According to NOAA's Space Weather Prediction Center, radiation released by the flare caused a radio blackout.

Solar flares occur when magnetic energy that has built up in the solar atmosphere is suddenly released.

 
Holiday Lights on the Sun: Imagery of a Solar Flare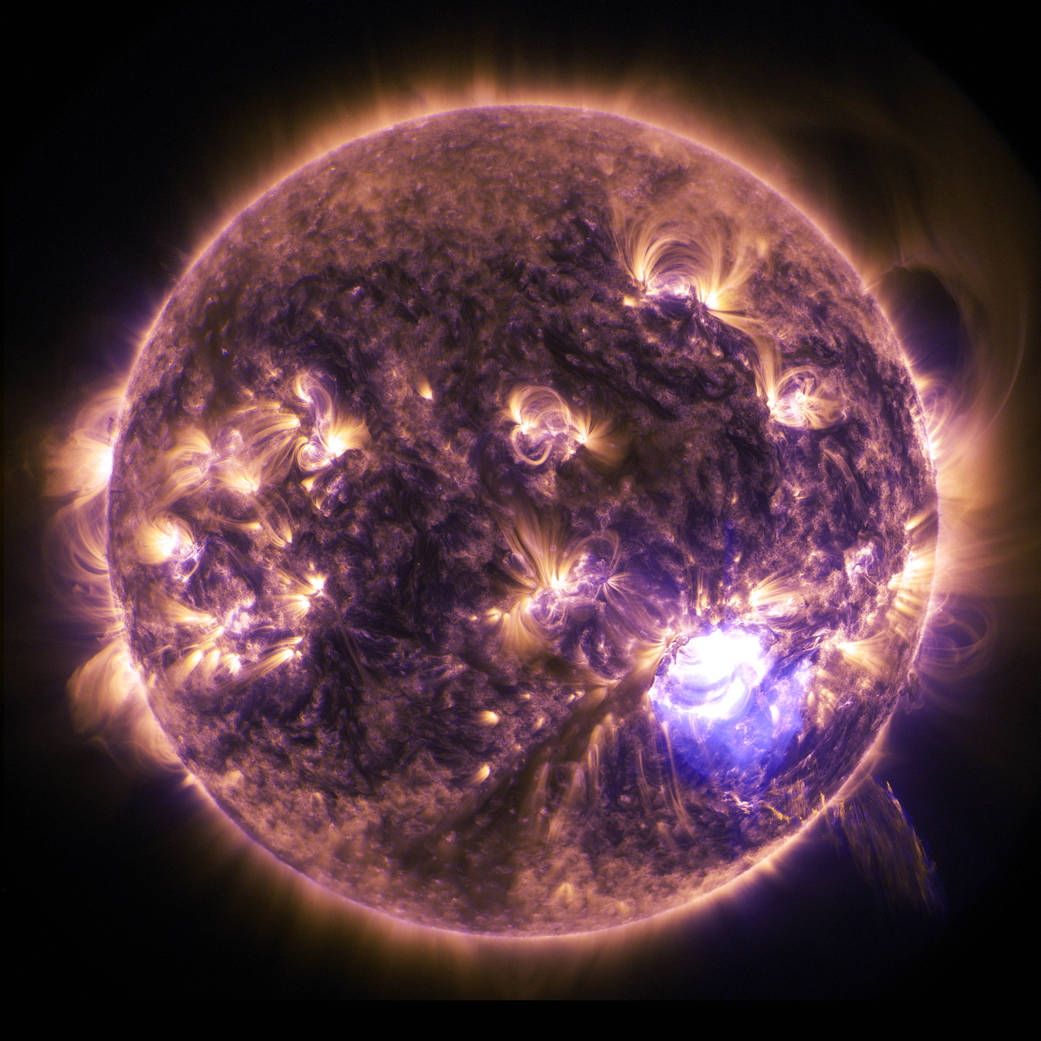 The sun emitted a significant solar flare, peaking at 7:28 p.m. EST on Dec. 19, 2014.

 NASAís Solar Dynamics Observatory, which watches the sun constantly, captured an image of the event.

 Solar flares are powerful bursts of radiation. Harmful radiation from a flare cannot pass through Earth's atmosphere

 to physically affect humans on the ground, however -- when intense enough -- they can disturb the atmosphere 

 in the layer where GPS and communications signals travel. This flare is classified as an X1.8-class flare.

 X-class denotes the most intense flares, while the number provides more information about its strength.

 An X2 is twice as intense as an X1, an X3 is three times as intense, etc.
 
NASA | Phoenix Prominence Eruption

 Published on May 1, 2015

Over a six-hour period on April 21, 2015, NASA's Solar Dyanmics Observatory (SDO) observed a wing-like prominence eruption. SDO views the sun in various wavelengths of the extreme ultravoilet, including 171 (shown in gold) and 304 (shown in orange) angstroms.

: "This video is public domain and can be downloaded



Or find NASA Goddard Space Flight Center on Facebook:


Or find us on Twitter:

    Category
        Science & Technology


Moon Photobombs the Sun in Amazing View from NASA Spacecraft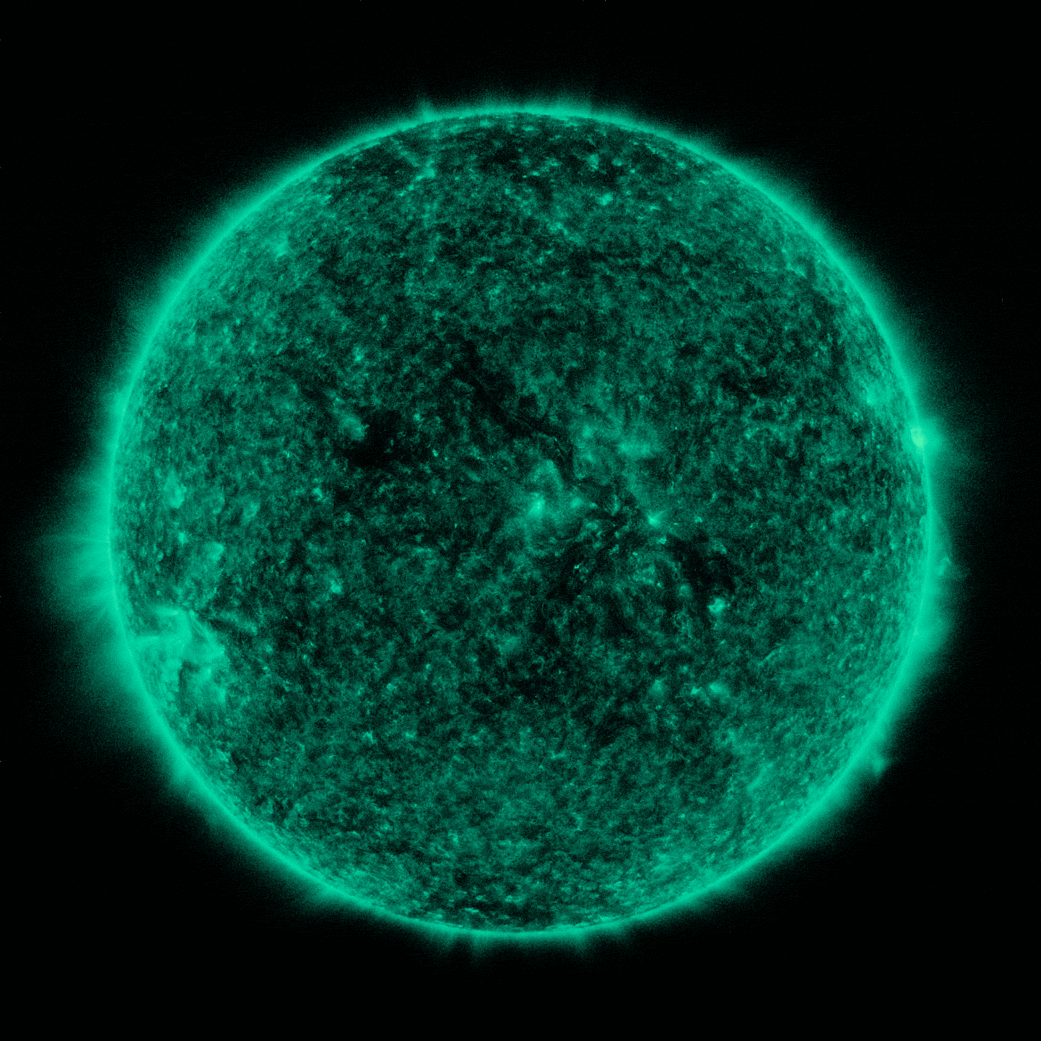 5-Million-Degree Plasma 'Tornado' Rages on the Sun

A giant, swirling plume of superheated plasma churned above the surface of the sun for 40 hours last week

 while a NASA spacecraft looked on.

NASA's sun-studying Solar Dynamics Observatory (SDO) captured dramatic time-lapse video of the solar tornado, 

which raged from Sept. 1 through Sept. 3.(2015)

 
The Surface Of The Sun In High Resolution!!! /

The Surface Of The Sun In High Resolution!!!
Tags: Space, stars, Sun, surface of the Sun, sunshine, solar flare, HD, Full HD, Sun in Full HD 1080p, 

astronomy, sunspots, Venus, mercury, the transit of Venus across the disk of the Sun, sunlight, solar wind, nuclear fusion, Thermonuclear Art, 
 
SUN INFOGRAPHIC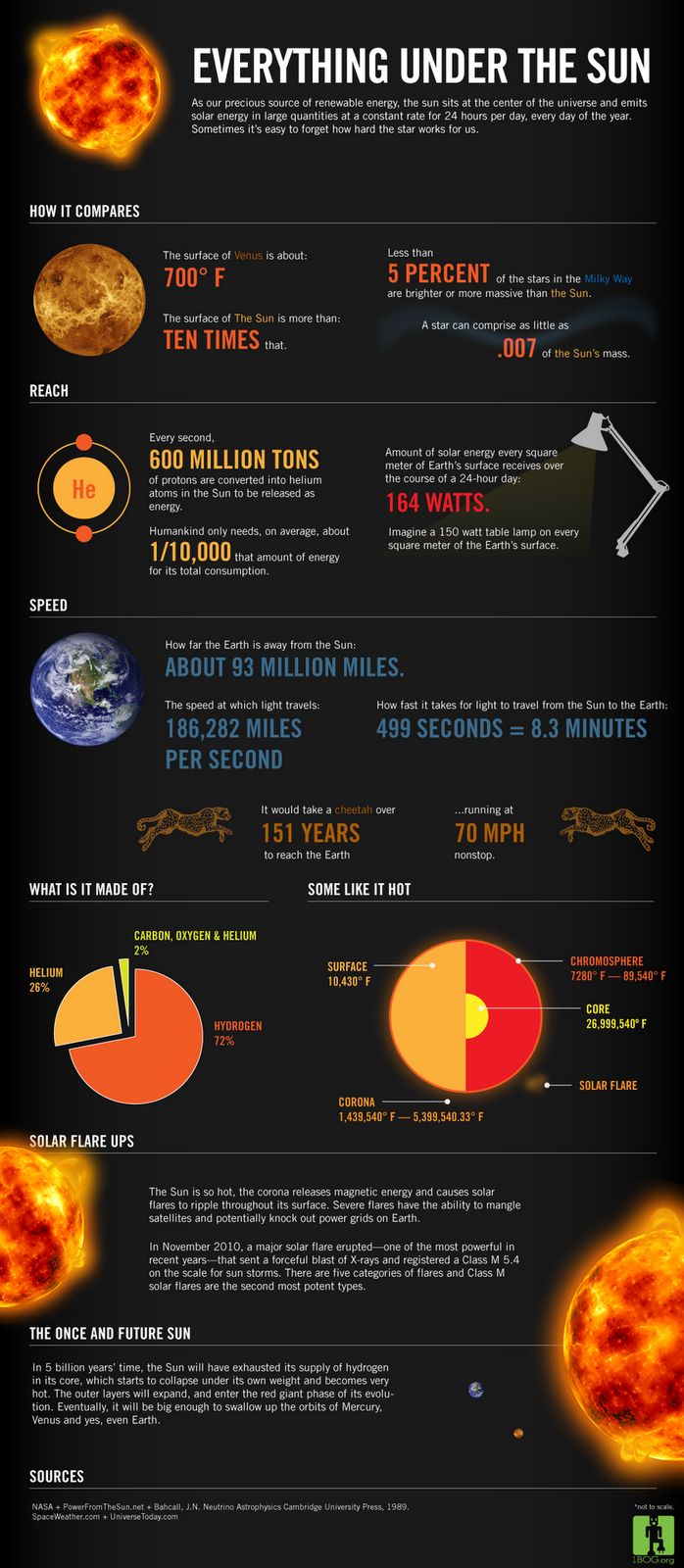 SOLAR MAGNETISM INFOGRAPHIC

New Mission: DSCOVR Satellite will Monitor the Solar Wind
by MATT WILLIAMS on JANUARY 9, 2015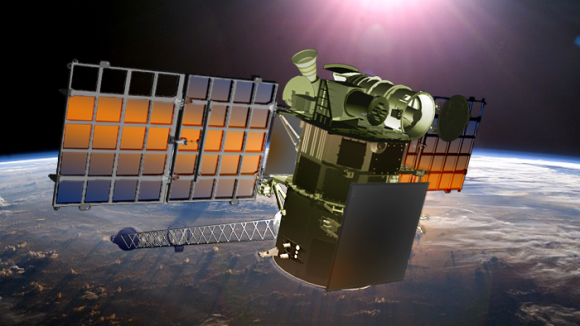 Artistís concept of the DSCOVR satellite, which will provide real-time solar wind monitoring to the National Weather Service. Credit: NOAA

Solar wind Ė that is, the stream of charged electrons and protons that are released from the upper atmosphere of the Sun Ė 

is a constant in our Solar System and generally not a concern for us Earthlings. However, on occasion a solar wind shock wave or 

Coronal Mass Ejection can occur, disrupting satellites, electronics systems, and even sending harmful radiation to the surface.

 

Amazing Views of Todayís Total Solar Eclipse From EarthÖ and Space by DAVID DICKINSON on MARCH 20, 2015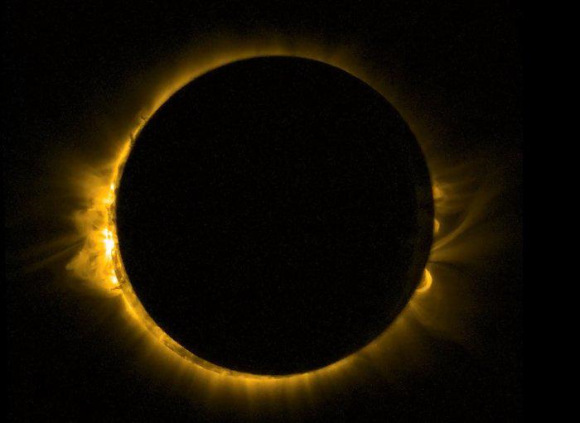 The view of todayís eclipse (03-20-2015)from low Earth orbit. Credit: ESA/Proba-2.

Thereís an old Robert Heinlein saying that goes ďclimate is what you expect, weather is what you get,Ē

 And the weather certainly kept folks guessing right up until the start of todayís eclipse. And though much of the 

 UK and tracks along the Faroe Islands were clouded out, folks who made the trek up to Svalbard were treated to a fine view of totality,

 while observers across Europe caught stages of the eclipse through its partial phases. 

 Many more managed to capture glimpses of the eclipse thanks to our good friends over at Slooh and the Virtual Telescope project.


This Video About Solar Superstorms is Narrated by Benedict Cumberbatch and It Looks Awesome.
by JASON MAJOR on JUNE 2, 2015

 Whatís better than a full 180-degree digital theater experience that takes you into the heart of our Sun 

 to see how solar storms form? Why, all of that accompanied by a rumbling narration by Benedict Cumberbatch, of course.

 
NuSTAR Stares at the Sun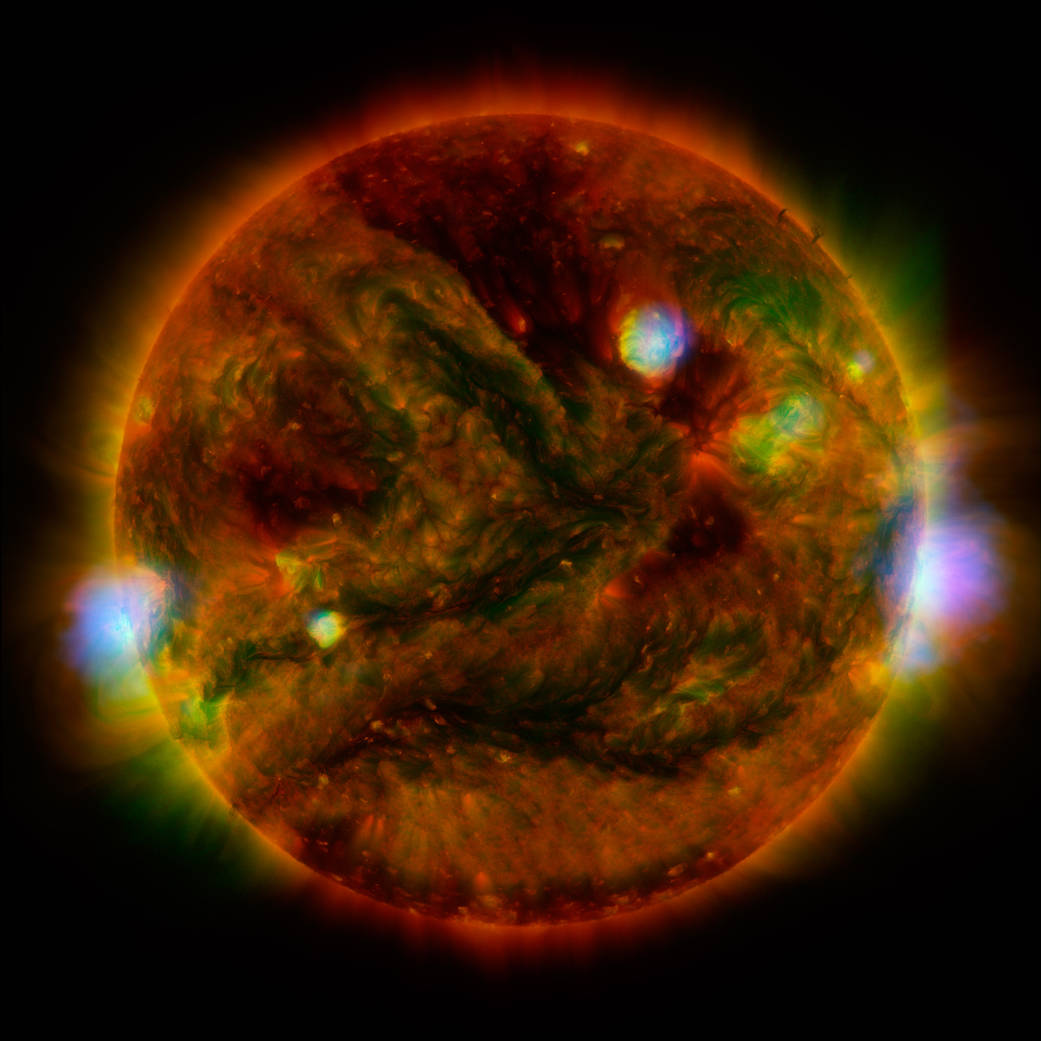 Flaring, active regions of our sun are highlighted in this new image combining observations from several telescopes.

High-energy X-rays from NASA's Nuclear Spectroscopic Telescope Array (NuSTAR) are shown in blue; low-energy X-rays from Japan's Hinode 

spacecraft are green; and extreme ultraviolet light from NASA's Solar Dynamics Observatory (SDO) is yellow and red.
All three telescopes captured their solar images around the same time on April 29, 2015. The NuSTAR image is a mosaic 

made from combining smaller images.
The active regions across the sunís surface contain material heated to several millions of degrees.

 The blue-white areas showing the NuSTAR data pinpoint the most energetic spots. During the observations, microflares went off,

 which are smaller versions of the larger flares that also erupt from the sun's surface. The microflares rapidly release energy and heat 

 the material in the active regions.

NuSTAR typically stares deeper into the cosmos to observe X-rays from supernovas, black holes and other extreme objects. 

But it can also look safely at the sun and capture images of its high-energy X-rays with more sensitivity than before.

Scientists plan to continue to study the sun with NuSTAR to learn more about microflares, as well as hypothesized nanoflares, 

which are even smaller.

In this image, the NuSTAR data shows X-rays with energies between 2 and 6 kiloelectron volts; the Hinode data, which is from the X-ray Telescope 

instrument, has energies of 0.2 to 2.4 kiloelectron volts; and the Solar Dynamics Observatory data, taken using the Atmospheric 

Imaging Assembly instrument, shows extreme ultraviolet light with wavelengths of 171 and 193 Angstroms.

Note the green Hinode image frame edge does not extend as far as the SDO ultraviolet image, resulting in the green portion 

of the image being truncated on the right and left sides.

Image credit: NASA/JPL-Caltech/GSFC/JAXA
Last Updated: July 30, 2015
Editor: Tony Greicius
 
Giant Filament Seen on the Sun -- Feb. 10, 2015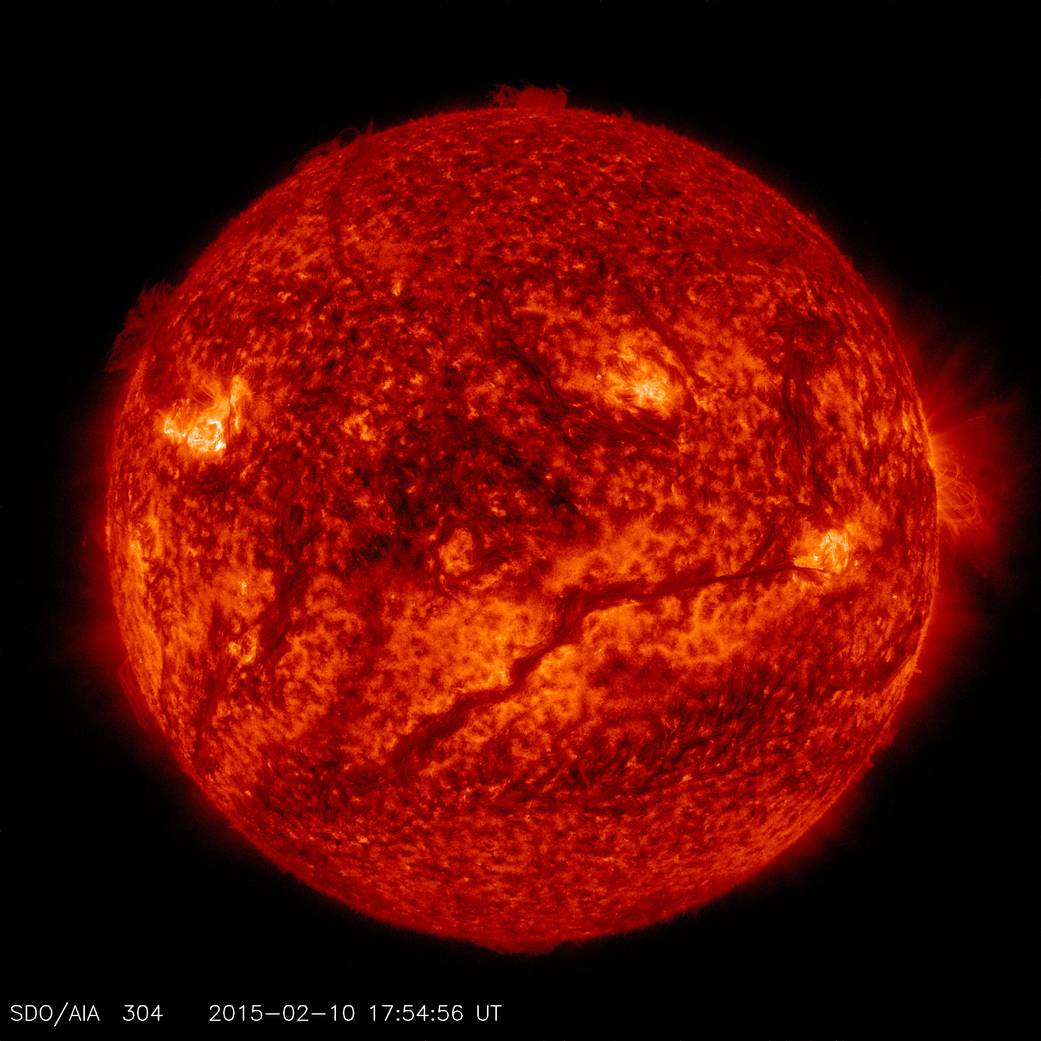 NASA's Heliophysics Gallery