INTRODUCTION TO THE MOON
Current status of the deep space network
Speculation Can We Colonize The Moon By 2024?

From whether we can get to it regularly, to why it would need to be done a certain way,
 join me as we explore whether we can colonize the moon by 2024( or 2030)To the moon!

Subscribe for more videos:

From ISAAC ARTHUR
Industrializing the Moon

We return to the Moon to explore ways to go beyond simple Lunar Bases to a 
full-fledged productive colony that can help us travel to other worlds and expand our own.

 Visit our Website: Support us on Patreon:
SFIA Merchandise available:

Social Media:
Facebook Group
Reddit:
Twitter:on Twitter and RT our future content. 
SFIA Discord Server:
 Listen or Download the audio of this episode from Soundcloud:

Season 3, episode 20
Written, Produced & Narrated by: Isaac Arthur

Cover Art:
Jakub Grygier

Graphics Team:
Jarred Eagley
Katie Byrne
Misho Yordanov
Murat Mamkegh
Sergio Botero
Stefan Blandin

Script Editing:
Andy Popescu
Connor Hogan
Edward Nardella
Eustratius Graham
Gregory Leal
Jefferson Eagley
Luca de Rosa
Michael Gusevsky
MolbOrg
Naomi Kern
Philip Baldock
Sigmund Kopperud
Steve Cardon
Tiffany Penner

Music:
Dexter Britain, "Seeing the Future"
Markus Junnikkala, "A Memory of Earth"
Dan McLeod, "Mysterious Universe"
Sergey Cheremisinov, "Labyrinth"
Kai Engel, "December"
Dan McLeod, "Calculations"
Brandon Liew, "Into the Storm"
Caption author (Korean)
D Shin
Caption author (Portuguese)
João Gomes
Caption author (Spanish (Latin America))
Spanish Subs
Caption author (Russian)
Orpheus
Caption author (Hungarian)
Kilakikitt33
Caption author (Hebrew)

Moon: Industrial Complex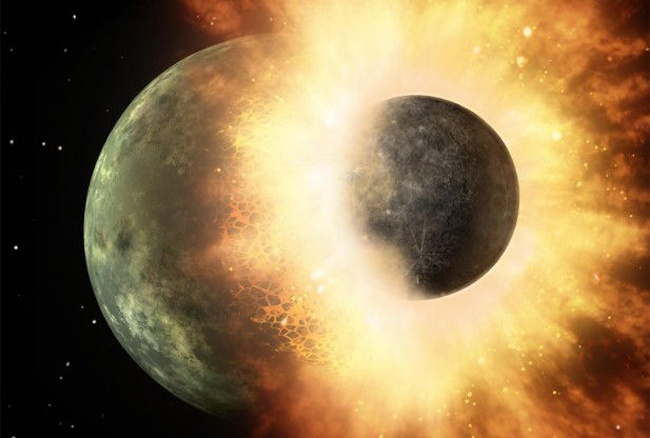 Artist's impression of the huge impact that is believed have formed the Moon 
roughly 4.5 billion years ago.
 Credit: Joe Tucciarone

INFOGRAPHIC TO THE MOON

Earthrise: A Video Reconstruction

Credit: NASA, SVS, Apollo 8 Crew
Lead Animator: Ernie Wright (USRA)
Music: C Major Prelude by J. S. Bach
 Details:
Category
Science & Technology
License
Creative Commons Attribution license (reuse allowed)

NASA's travel poster to Earth's Moon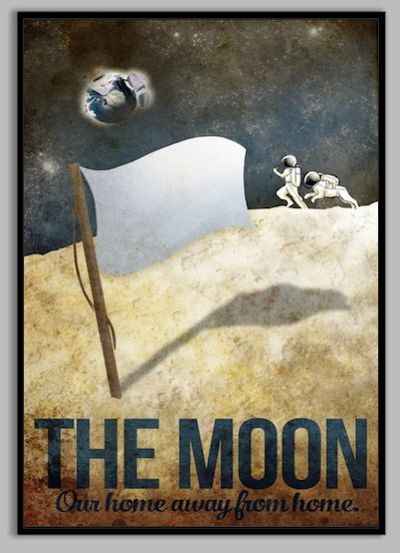 Soft Landings on the Moon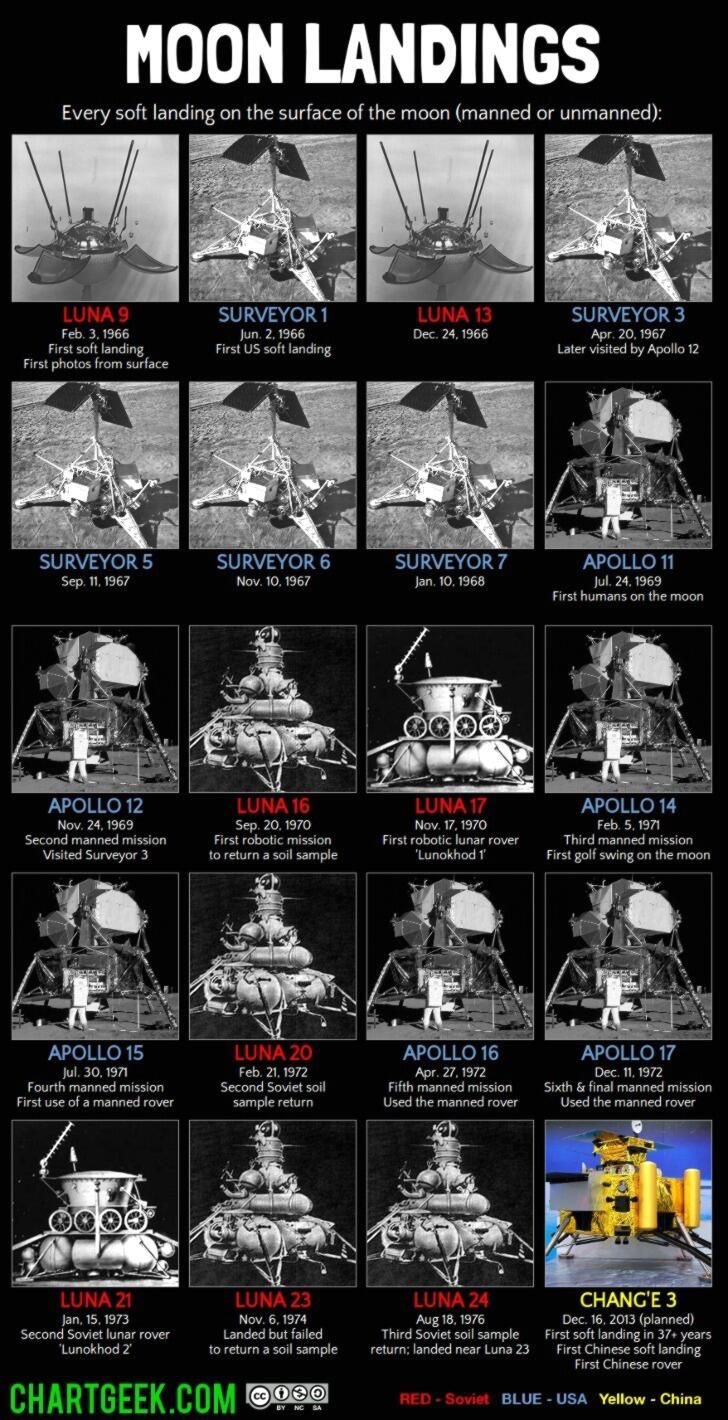 Should We Go to Mars or Back to the Moon?

Published on Dec 3, 2015
When humans finally blast off for another world, where will we be going? Will we return to the Moon,

 and take over where the Apollo astronauts left off, or will we press onto Mars, and set foot on a whole new planet?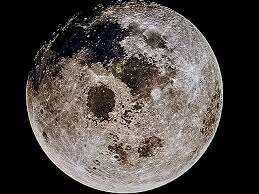 ---

This atlas is based on the lunar global Digital Elevation Models (DEM) of Chang'E-1 (CE-1),
 and presents CCD stereo image data with digital photogrammetry. The spatial resolution of the DEM in this atlas is 500m,
 with horizontal accuracy of 192m and vertical accuracy of 120m. Color-shaded relief maps with contour lines
 are used to show the lunar topographical characteristics. The topographical data gathered by CE-1 can provide fundamental
 information for the study of lunar topographical, morphological and geological structures, as well as for lunar evolution research.

---
MOON INFOGRAPHICS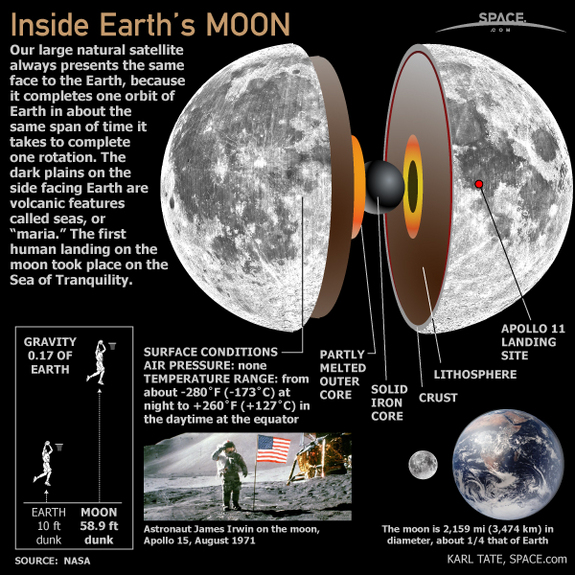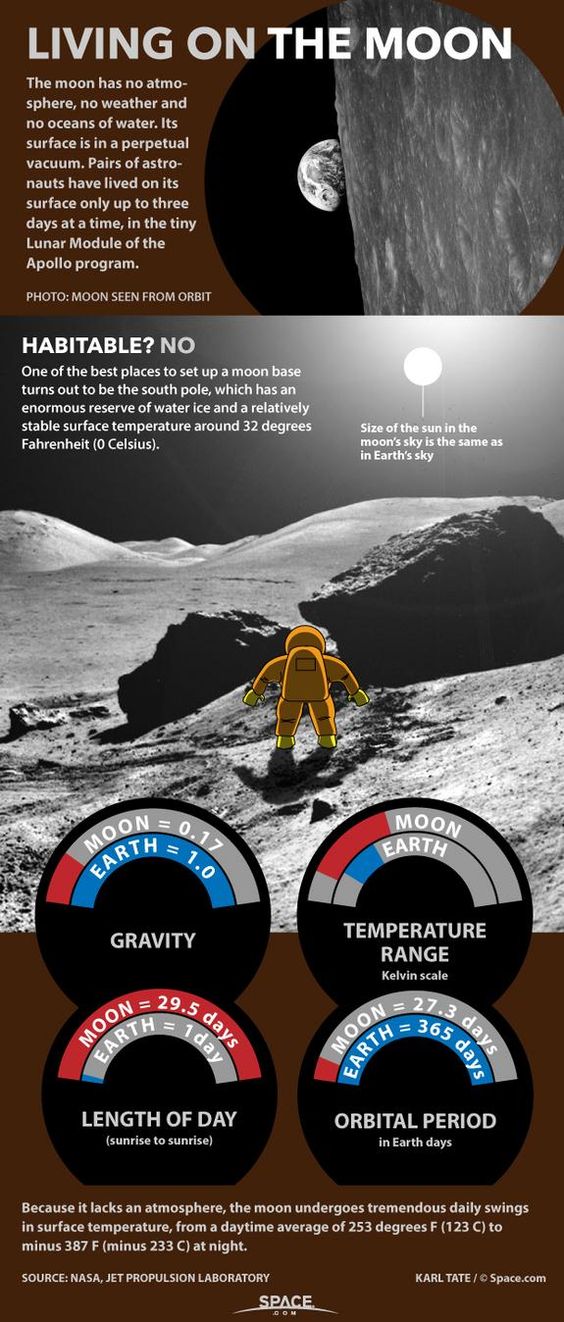 There Could Be Lava Tubes on the Moon, Large Enough for Whole Cities
by Matt Williams on April 7, 2015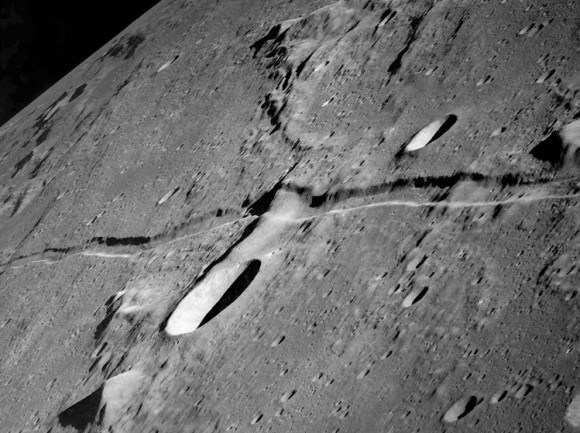 Rima Ariadaeus, a linear rile (a surface channel thought to be formed by lava) on the Moon?s surface,

 as photographed from Apollo 10. Credit: NASA


Here is Earth rise from the Japanese Kaguya Mission
The Ladee Mission on the Moon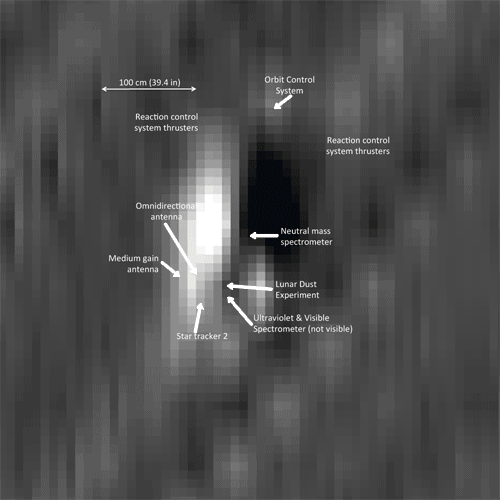 How Much It Costs To Live On The Moon???


Is our future really on the moon? Let's take a look at how much it would cost us to fly 238,900 miles to the moon and set up shop.
CREDIT:MAKEUSOF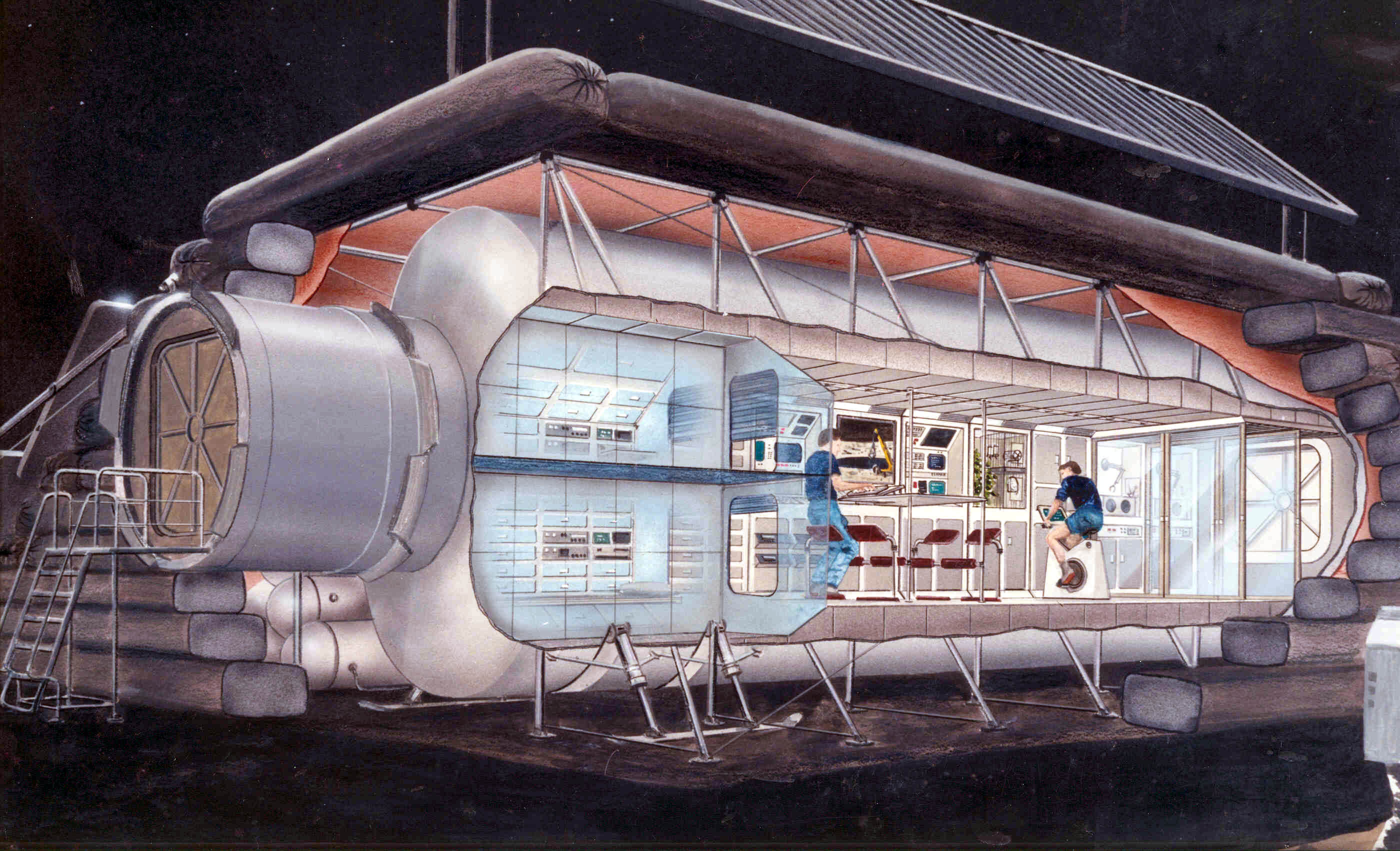 An early lunar outpost design based on a module design (1990). Credit: NASA/Cicorra Kitmacher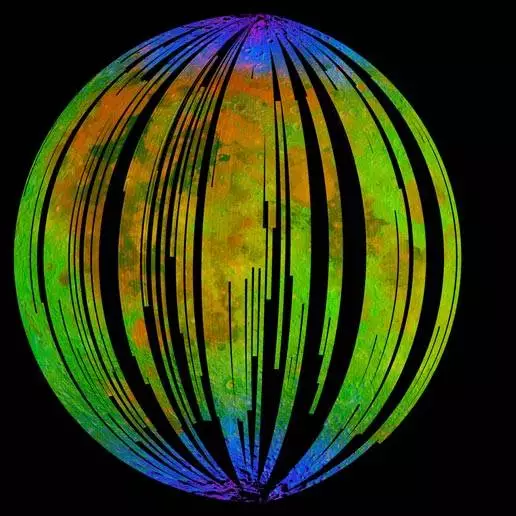 pectra gathered by the NASA Moon Mineralogy Mapper (M3) on India's Chandrayaan-1 mission, showing the presence of water

 in Moon's polar regions.

 Credit: ISRO/NASA/JPL-Caltech/Brown University/USGS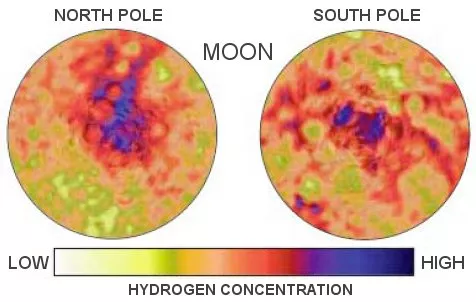 Hydrogen detected in the polar regions of the Moon point towards the presence of water. Credit: NASA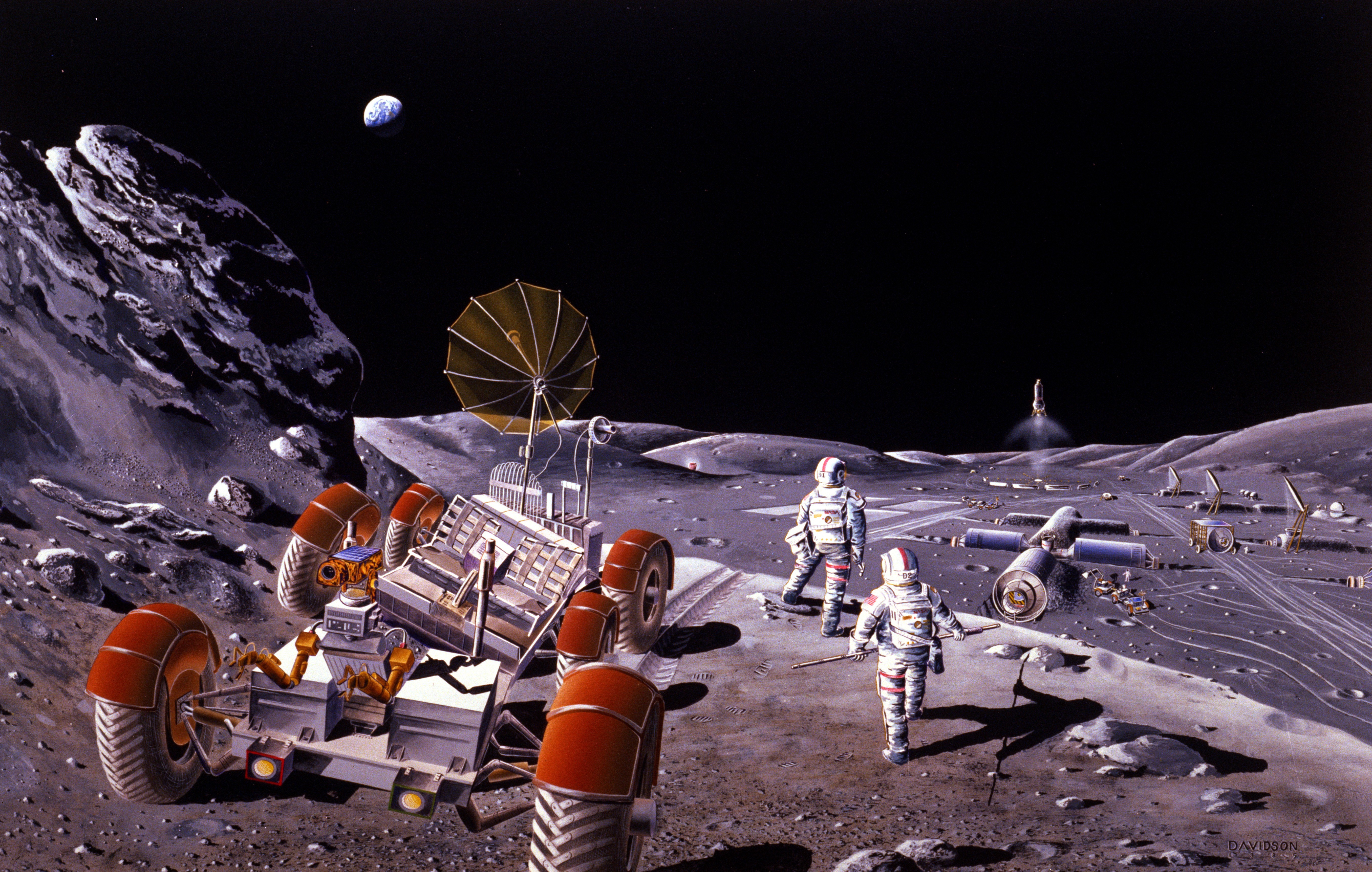 Artist concept of a base on the Moon. Credit: NASA, via Wikipedia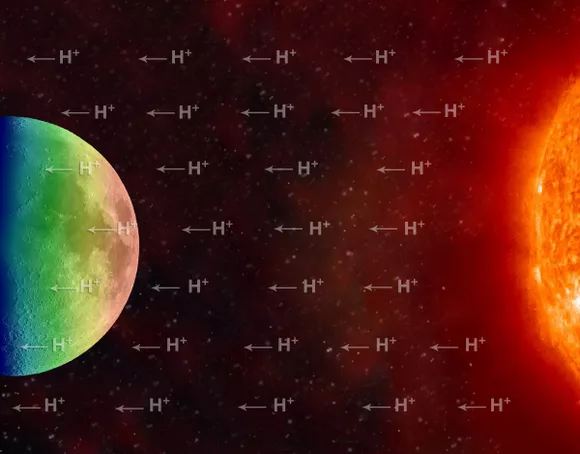 Schematic showing the stream of charged hydrogen ions carried from the Sun by the solar wind.
Credit: University of Maryland/F. Merlin/McREL]

The lunar reconnaissance Orbiter
---
Moon Mystery Solved! Apollo Rocket Impact Site Finally Foun