ESA PLANNING TO BUILD AN INTERNATIONAL VILLAGE… ON THE MOON! 2 Mar , 2016 by Matt Williams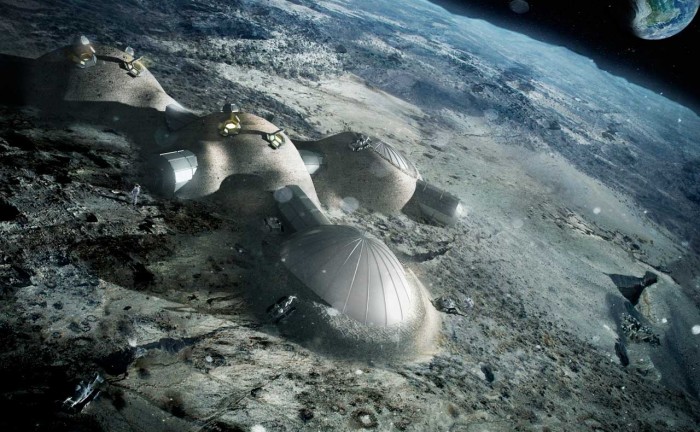 Multi-dome lunar base being constructed, based on the 3D printing concept.
Once assembled, the inflated domes are covered with a layer of 3D-printed lunar regolith
by robots to help protect the occupants against space radiation and micrometeoroids.
 Credits: ESA/Foster + Partners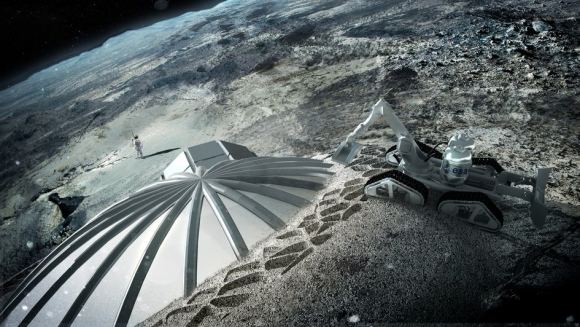 Multi-dome lunar base being constructed, based on the 3D printing concept.
 Credits: ESA/Foster + Partners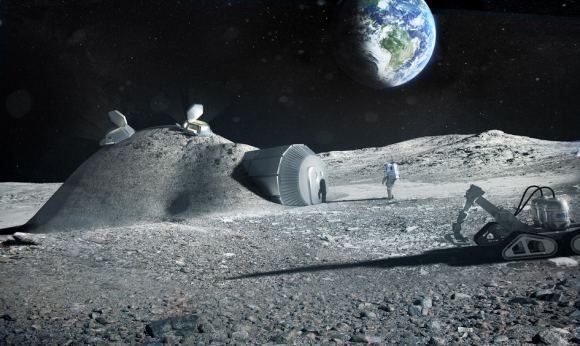 Artist's impression of a lunar base created with 3-d printing techniques.
Credits: ESA/Foster + Partners


The ESA recently elaborated its plan to create a Moon base by the 2030s. 

Credit: Foster + Partners is part of a consortium set up by the European Space Agency to explore

 the possibilities of 3D printing to construct lunar habitations.

 Credit: ESA/Foster + Partners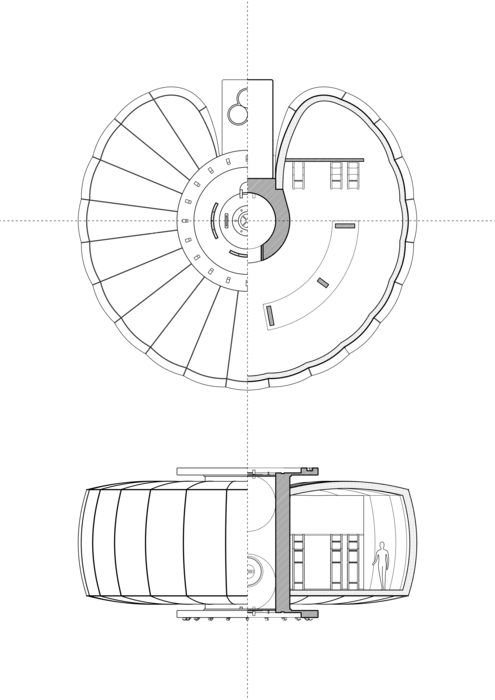 Architecture student Angelus Chrysovalantis Alfatzis' concept for a lunar base.
 Credit: ESA

Concept for a Moon base

The Moon is the next destination for Europe's space explorers and students from ESA's Spaceship EAC
 initiative have been considering how we might live there.
This video entry was submitted to the Moon Village Association's Newspace2060 International Moon Pitch
 competition in 2018. Placing runner-up, it shows one architectural concept for first-stage construction on the lunar surface.

Music: Borrtex – Space Travel.

Team members: Adam Storey, Aidan Cowley, Andrea Casini, Angelus Alfatzis, Corinne Hänggi, Dalmir Hasic, Giorgio Nicola, Lukas Offermann, Pablo Turrion, Rik Volger, Sabrina Alam and Yannick Bessekon.

   Find out more about the #SpaceshipEAC initiative on

★ Subscribe:  and click twice on the bell button to receive our notifications.

 Check out our full video catalog:
 Follow ESA on Twitter:
 On Facebook:
 On Instagram:
 On Flickr:

ESA is Europe's gateway to space. Our mission is to shape the development of
 Europe's space capability and ensure that investment in space continues to deliver
 benefits to the citizens of Europe and the world.
 Check out  to get up to speed on everything space related.

 Copyright information about our videos is available here: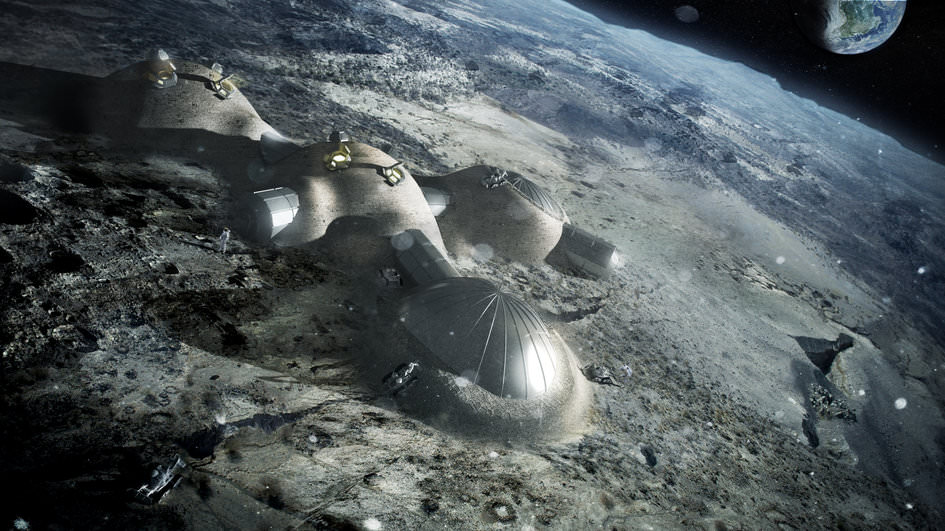 Artist's concept of a possible "International Lunar Village" on the Moon,
 assembled using inflated domes and 3D printing.
 Credits: ESA/Foster + Partners
  
ESA is Going to Test Two Rovers Working Together to Explore the Moon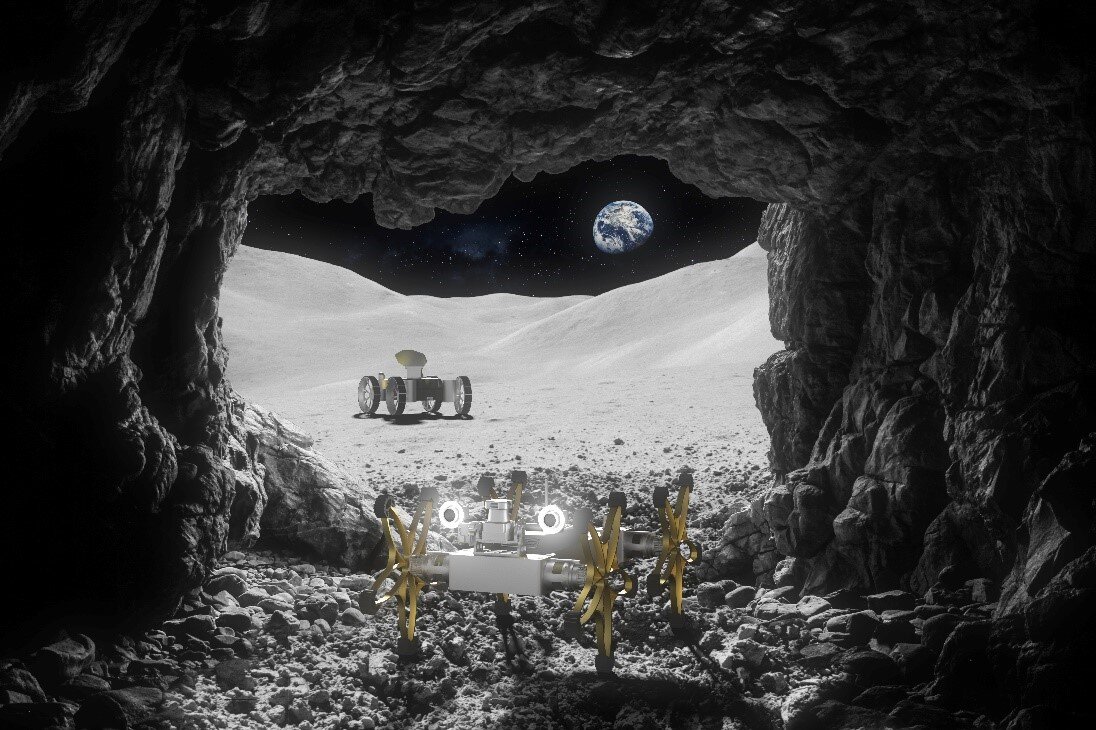 The ESA has spent the past few years working towards the creation of an international lunar base,
 something that will serve as a spiritual successor to the International Space Station (ISS).
 To accomplish this, they have enlisted the help of other space agencies and contractors to develop
 concepts for space habitats and construction methods as well as ways to provide robotic and logistical support.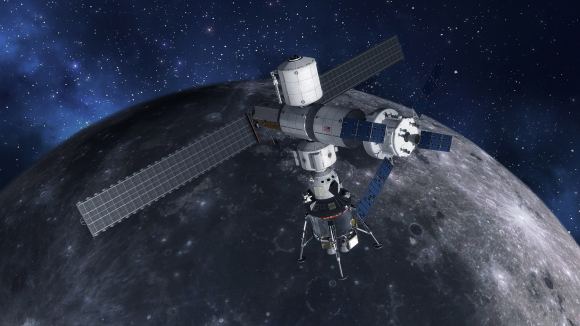 Artist's concept of the lunar lander mated to the Lunar Orbital Platform-Gateway.
 Credit: Lockheed Martin

Heracles Cargo Moon Landing

European Space Agency, ESA
556K subscribers

The Heracles European Large Logistic Lander enables a series of proposed ESA missions to the Moon 
that could be configured for different operations such as cargo delivery, returning samples from 
the Moon or prospecting resources found on the Moon.
This video shows the cargo configuration of the lander, delivering supplies and even rovers or robots
 to the Moon's surface for astronauts as part of NASA's Artemis programme. 
The Heracles European Large Logistic Lander will bring a sample return package to a previously unexplored 
region near the lunar South Pole as an interesting area for researchers. 
Other goals of the missions include testing new hardware, demonstrating technology and gaining experience
in operations while strengthening international partnerships in exploration. Its development will provide 
an Ariane 64-based lunar cargo lander available for potential future commercialisation by European industry.
The sample return mission based on the Heracles European Large Logistic Lander enables an international programme
 to use the Gateway to the fullest and enable scientists on Earth to select and return samples of their choice 
 using artificial intelligence technology that is more capable than on previous missions.

 ★ Subscribe:and click twice on the bell button to receive our notifications. 

 Check out our full video catalog:
 Follow us on Twitter:
On Facebook: 
On Instagram: 
On Flickr: 

We are Europe's gateway to space. Our mission is to shape the development of Europe's space capability
 and ensure that investment in space continues to deliver benefits to the citizens of Europe and the world.
 Check out to get up to speed on everything space related. 
 Copyright information about our videos is available here: