William Bacon's Homepages/Mission to the Deep Space Gateway

---
---
---
This page was last updated on October 7, 2018
---
William Bacon's Mission to the Deep Space Gateway Page Index
---
Click here to return to top of page
---
LOCKHEED MARTIN SHOWS OFF ITS NEW SPACE HABITAT
Where Do We Go Next? Building the Deep Space Gateway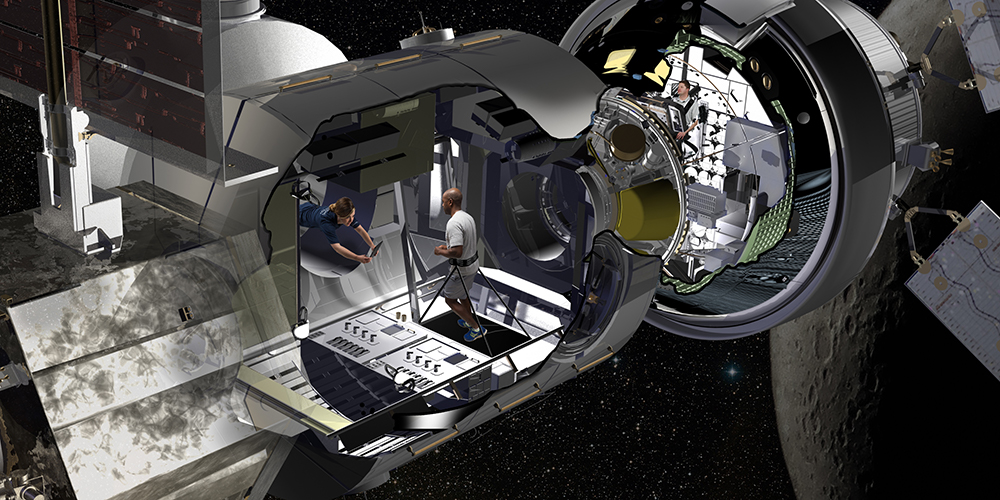 Artist illustration of Habitation Module aboard the Deep Space Gateway.
 Credit: Lockheed Martin
Deep Space Gateway, N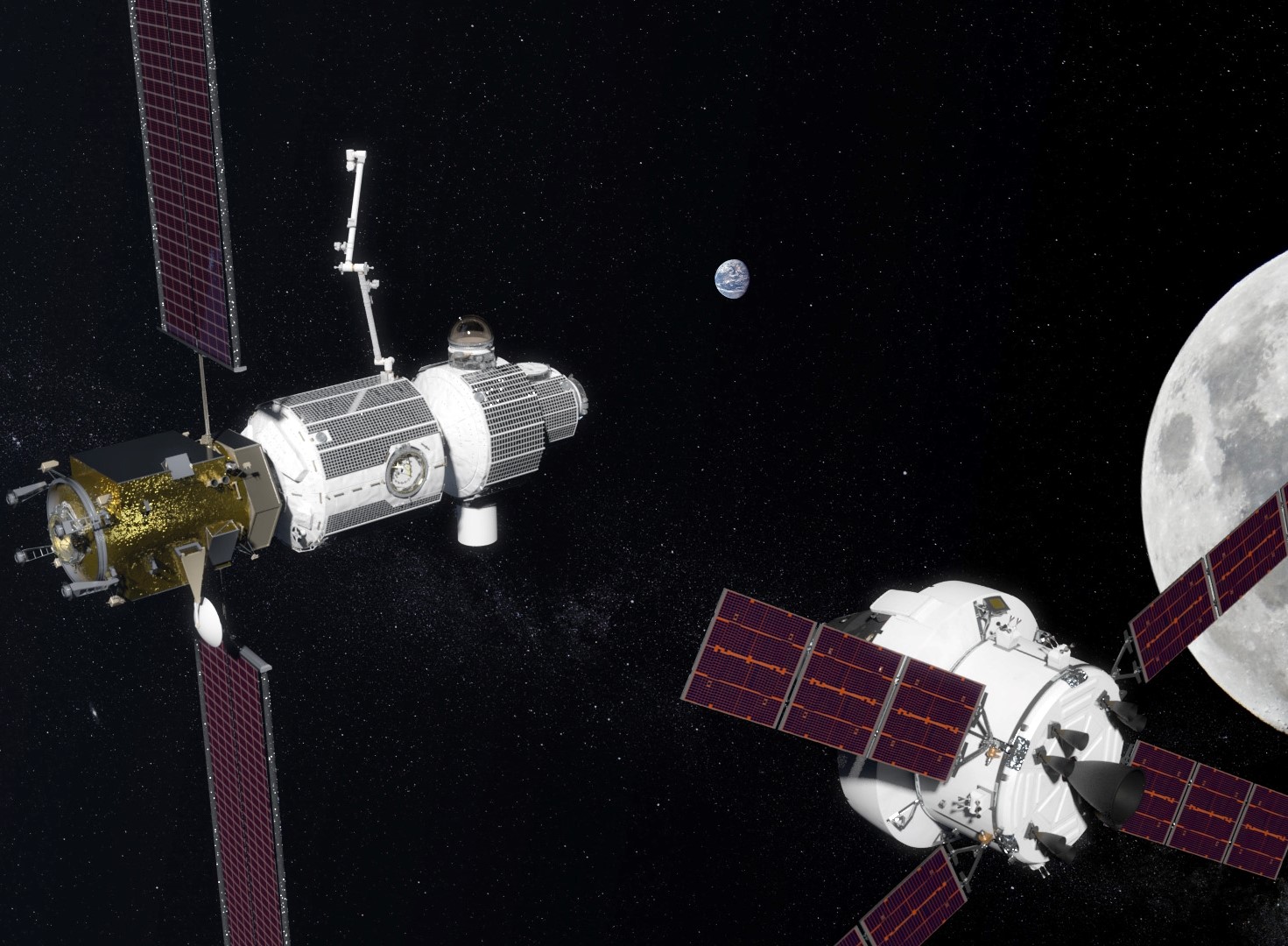 Artist's impression of the Deep Space Gateway, currently under development by Lockheed Martin.
 Credit: NASA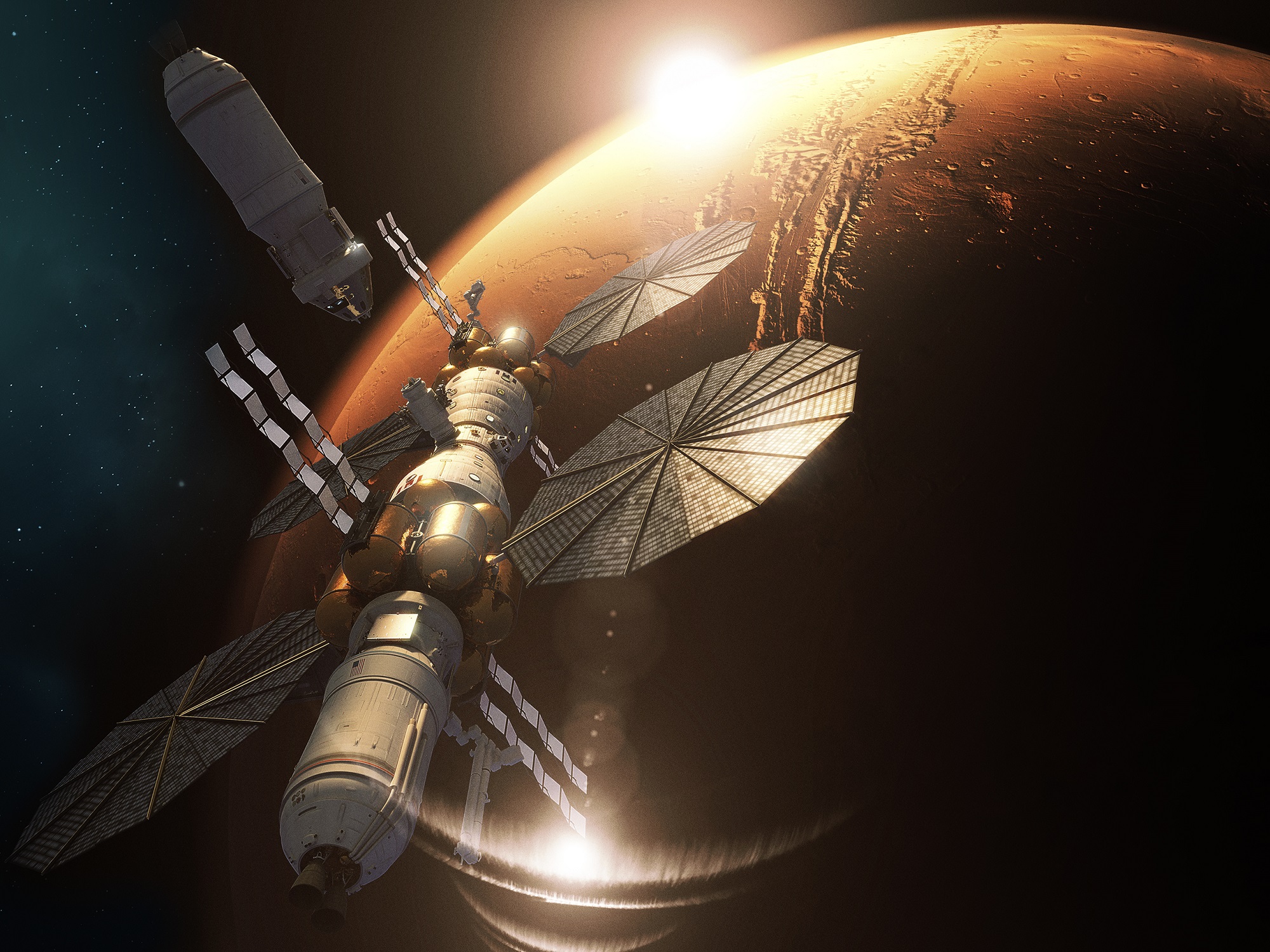 Artist's impression of the Mars Base Camp in orbit around Mars. When missions to Mars begin,
 one of the greatest risks will be that posed by space radiation.
 Credit: Lockheed Martin

---
Click here to return to top of page
---
SEPTEMBER 29, 2018 BY MATT WILLIAMS
NASA Report Outlines How it Will Go Back to the Moon, to Mars,
and Beyond in a Sustainable Way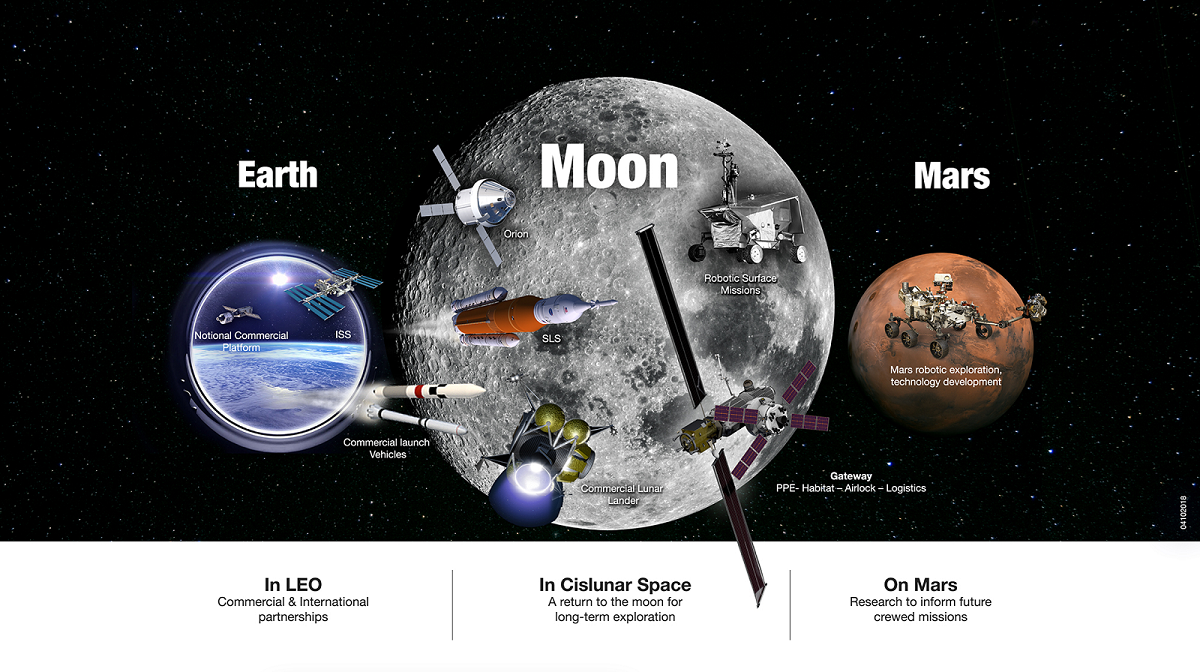 In the coming decades, NASA intends to mount some bold missions to space. 
In addition to some key operations to Low Earth Orbit (LEO),
 NASA intends to conduct the first crewed missions beyond Earth in over 40 years.
 These include sending astronauts back to the Moon and eventually mounting a crewed mission to Mars.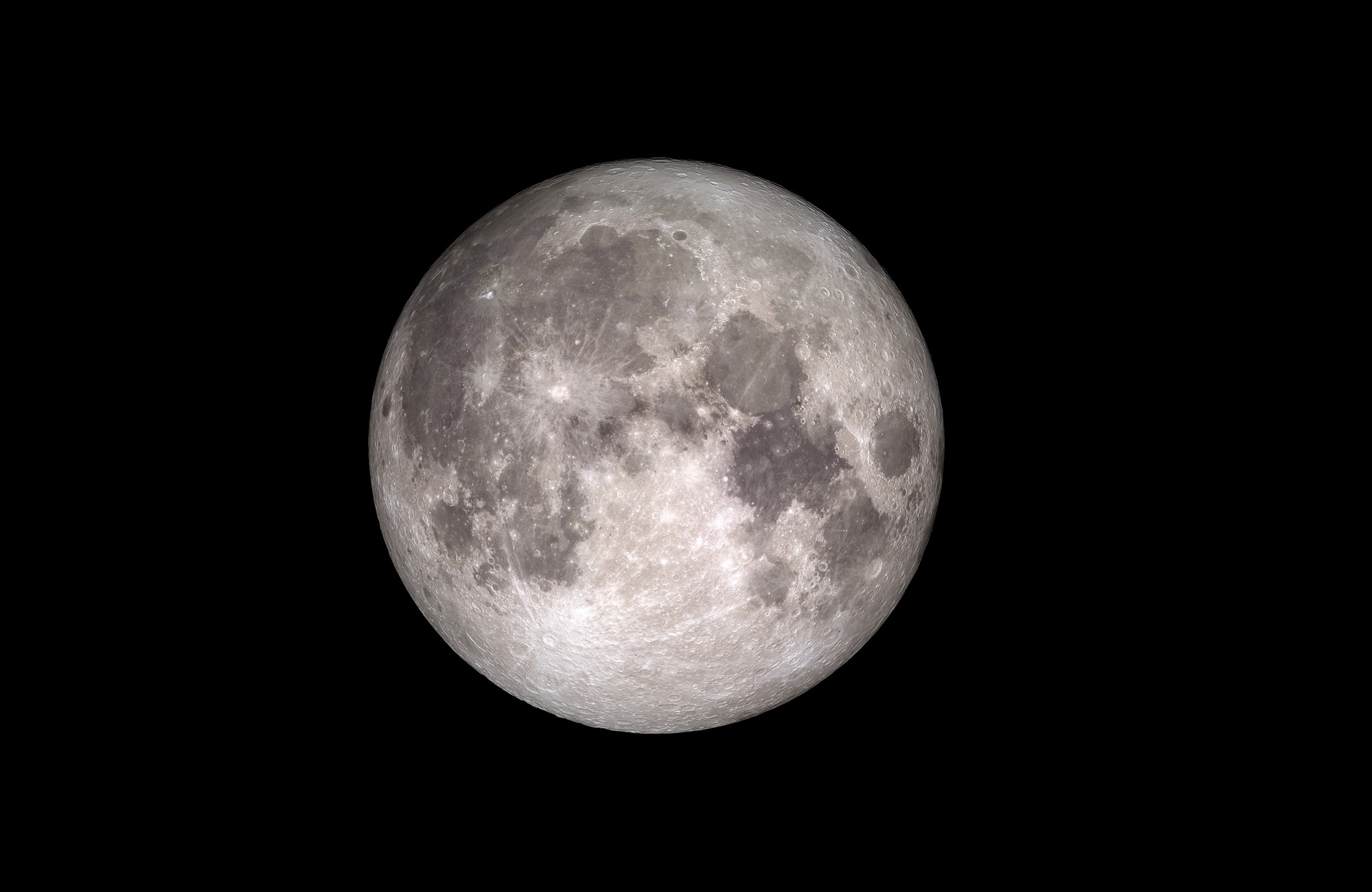 A Full Moon, as imaged by NASA's Lunar Reconnaissance Orbiter.
 Credit: NASA Goddard's Scientific Visualization Studio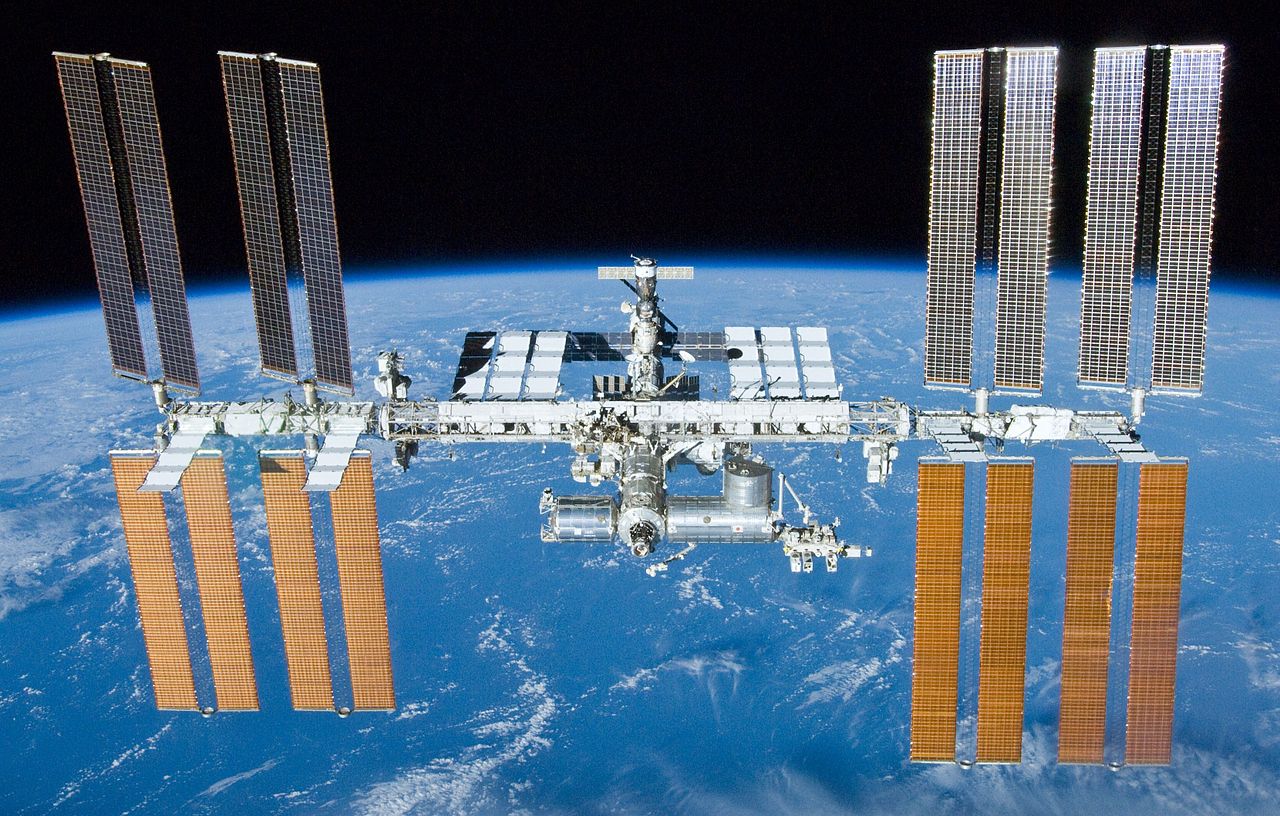 The International Space Station (ISS), seen here with Earth as a backdrop.
 Credit: NASA

A Visual Journey: NASA's Exploration Mission-1

NASA is hard at work building the Orion spacecraft, Space Launch System rocket 
and the ground systems needed to send astronauts into deep space. 
The agency is developing the core capabilities needed to enable the journey to Mars. 
On Exploration Mission-1, the spacecraft will travel thousands of miles beyond the moon 
over the course of about a three-week mission.

 HD download link: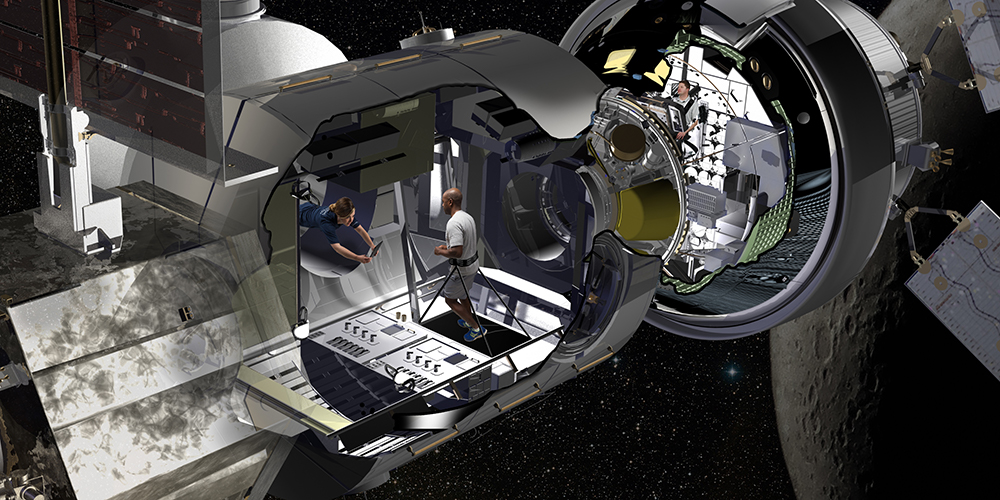 Artist illustration of Habitation Module aboard the Deep Space Gateway.
 Credit: Lockheed Martin

Journey to Mars: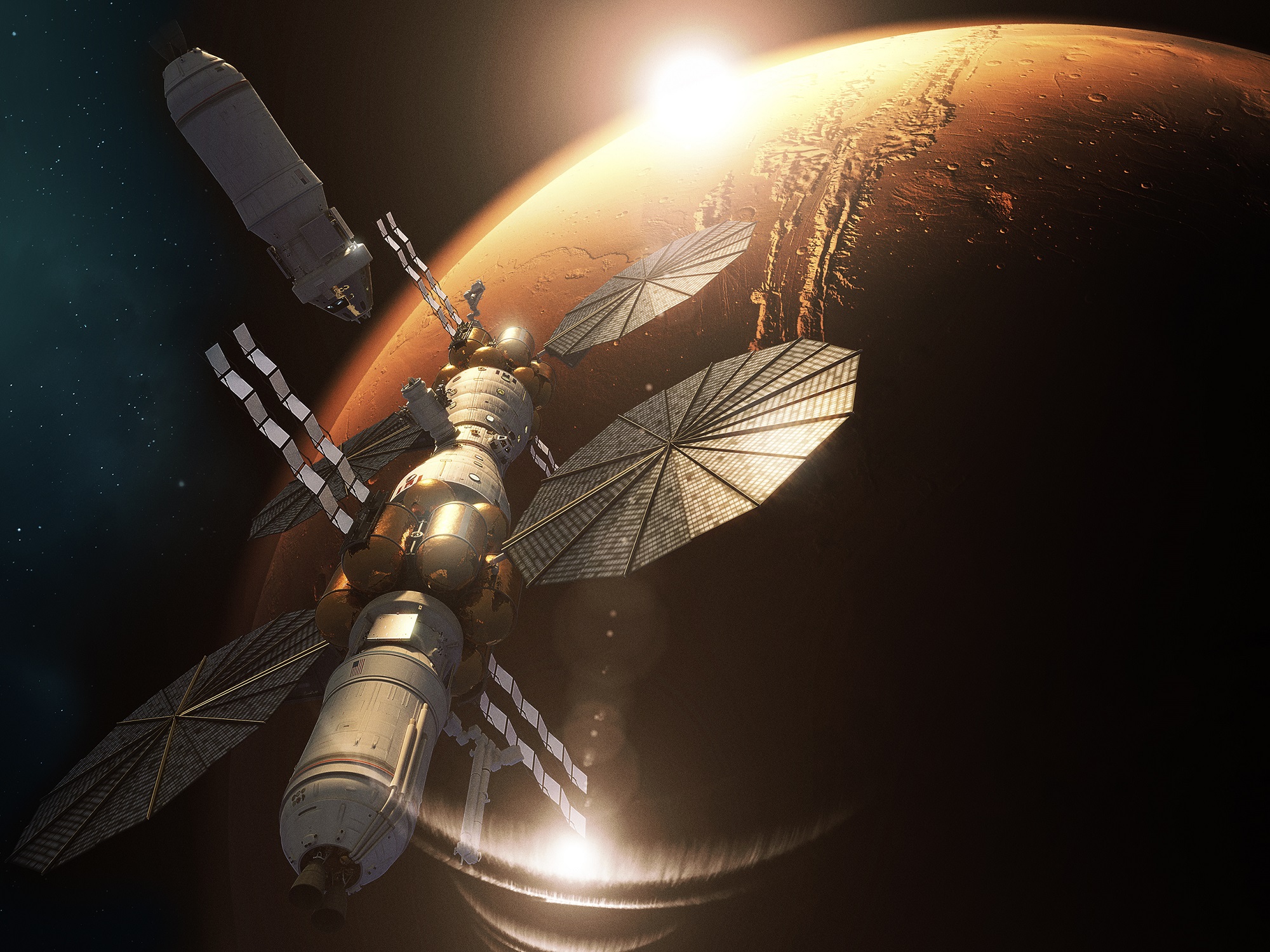 Artist's impression of the Mars Base Camp in orbit around Mars. When missions to Mars begin,
 one of the greatest risks will be that posed by space radiation.
 Credit: Lockheed Martin

---
Click here to return to top of page
---
---
Click here to return to top of page
---