Orion Multi-Purpose Crew Vehicle
The Orion Multi-Purpose Crew Vehicle (Orion MPCV) is intended to carry a crew of four astronauts to destinations at or beyond low Earth orbit (LEO), to be launched on the Space Launch System (SLS). This mission will facilitate human exploration of deep space and of Mars,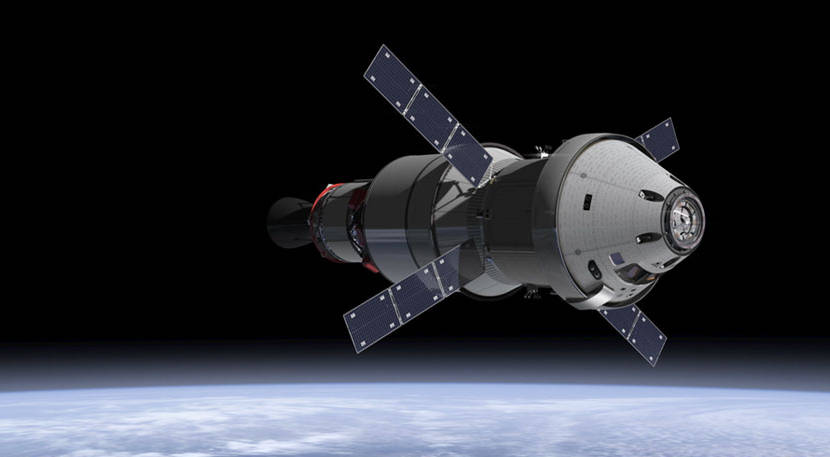 as well as to retrieve crew or supplies from the International Space Station if necessary.
JSTAR's role in this project is to develop an environment for software-only simulation to give IV&V the ability to test Orion, and to integrate its software with the SLS/ICPS software. The Orion spacecraft is emulated with a Lockheed Martin developed product called SOCRRATES (Software-Only CEV Risk Reduction Analysis and Test Engineering Simulator). JSTAR has integrated this simulation into their testing environment which has allowed IV&V to conduct analysis on Orion flight software.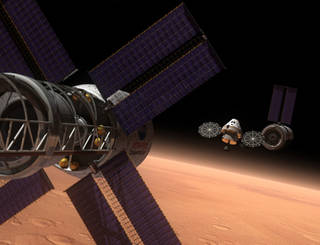 Currently, JSTAR is working on using SOCRRATES to connect the data-bus that exists between SLS/ICPS and Orion to create a full emulation of the HEO/ESD mission. With this task, JSTAR will provide risk reduction to the interfaces between Orion and SLS/ICPS. As of now, the software design of this interface is complete and development has started.
TAP